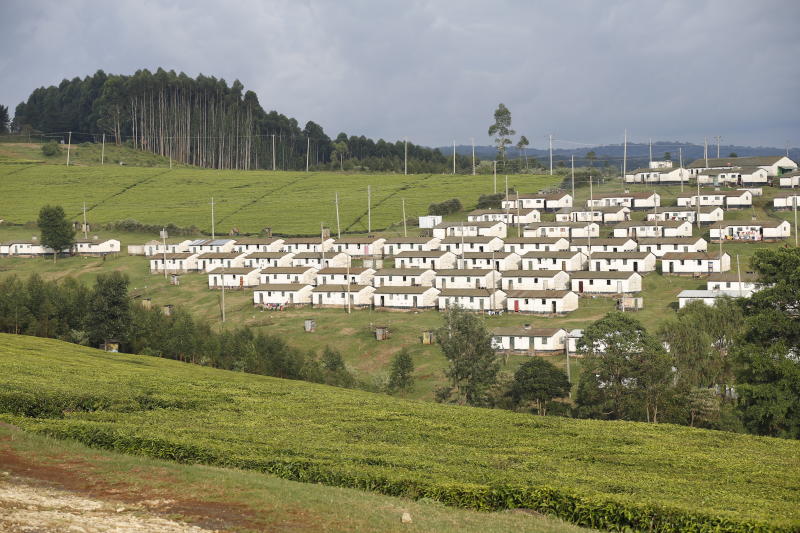 A case between the Kericho County and multinational tea companies over land rates started yesterday before a valuation court.
The matter, which stems from the county's decision to increase the value of an acre of land to Sh1 million, is being heard by Resident Magistrate Ajwang Aziza.
The tea companies filed a petition that put the value of one acre of land at Sh80,000. The proposed rate, they said, would push up their annual payments by more than 1,000 per cent.
The firms currently pay less than Sh400 for every acre each year.
Lands executive Barnabas Ngeno told the court that the companies ought to be compelled to pay Sh500 million annually.
"Ironically, Unilever Tea Company valued an acre of land at Sh10 million during the county's acquisition of ten acres of land for the expansion of the Kumugu water treatment pant," Ngeno said.
According to court documents, one of the firms sits on over 16,000 acres of land but only pays rates for 6,000 acres.
Lawyer Kinyenje Opiyo for James Finlays, Unilever and Homa Line pleaded with the court to grant them at least 14 more days to prepare for their submissions.
But Aziza said the court could not give a date in December, adding that all the submissions are expected to have been filed before today.