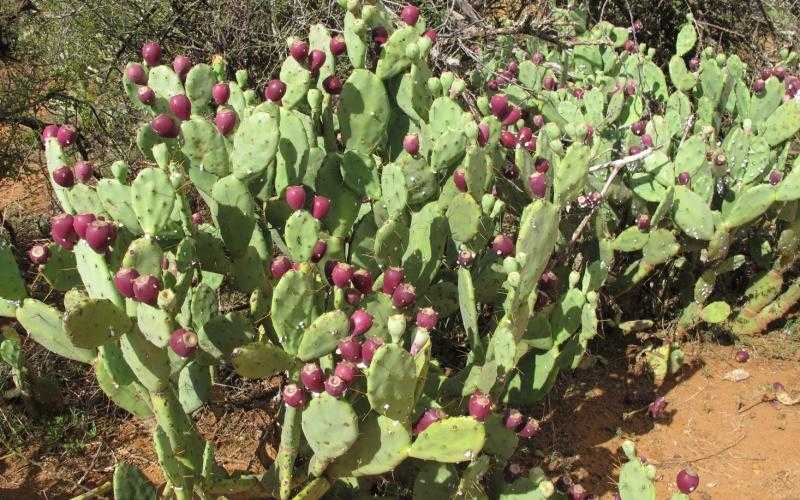 Researchers at the Centre for Agriculture and Biosciences International have documented 145 invasive plants that continue to spread and ravage Laikipia County.
In their first assessment of invasive plants in the county, the researchers discovered that majority of the plants were introduced as ornamental species, and mainly originated from the United States.
The plants have since spread to colonise grazing fields while posing a threat to endangered large mammals in Laikipia.
"Most (141) of these species were introduced as ornamental only or had uses in addition to being ornamental, with the majority (77) having their origins in tropical America," the researchers said.
Widespread invasive species in Laikipia County included opuntia stricta, commonly known as prickly pear, a cactus species that is endemic in the sub-tropical and tropical coastal areas of the Americas and the Caribbean.
Displaced homes
The invasive weed is notorious and has continued to displace homes as it displaces native species and causes injuries to people, livestock and wild animals.
Spineless cactus, austrocylindropuntia subulata, also known as Eve's pin, are recorded as some of the most notorious invasive weeds in Laikipia.
The species, according to the researchers led by Dr Arne Witt, pose risks to Laikipia, home to the second-largest number of endangered wildlife in East Africa, including elephant, rhino, Grevy's zebra, reticulated giraffe and wild dogs.
According to the researchers, whose findings on the invasive species dated September 2020 is posted on the organisation's website, the reticulated giraffe is among a number of endangered species whose habitat is at risk from invasive plants in Laikipia County.
"Alien plant invasions pose significant threats to conservation and livelihoods in Laikipia. As such, it would be prudent to develop and implement management strategies to reduce the threats of all invasive and potentially invasive plant species," they said.
Alien species
And while Laikipia is one of the most affected counties, the researchers also noted that 245 alien species have been recorded in Mara-Serengeti ecosystem, of which 212 were intentionally introduced into gardens. Of the 212 species, 23 had spread outside the farms to colonise surrounding areas.
"Those plants, which have already escaped cultivation, should be eradicated, if possible, or their further spread contained. Finally, biological control solutions for widespread and abundant species should be implemented wherever possible, as has been done for opuntia stricta and initiated for opuntia engelmannii," they said.
The researchers noted that biological controls were a sustainable way of controlling the invasive species in Laikipia.