State pledges to revive cashew nut farming in Coast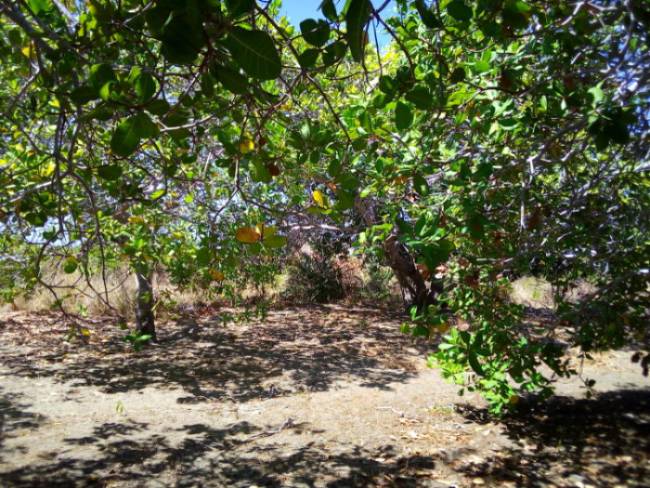 John Mitsanze owns more than 200 cashew nut trees but they are old and unproductive.
The Kilifi farmer says the trees that are more than 30 years old, are now being used as fuelwood.
According to the farmer, problems that started in 1980s made the once priority cash crop unpopular among many farmers in Kilifi and most areas at the Coast.
"Cashew nut farming was highly valued until after 1985 when prices started falling, cooperatives collapsed, crops were attacked by pests and diseases. The final blow was the closure of Kenya Cashewnut Factory in the late 1990s," he said.
"All this happened without government intervention. Many of us abandoned the trees in the bushes or started using them as fuelwood," Mitsanze said.
A baseline study by researchers Francis Muniu and Enoch Mrabu in 2001 established that cashew production in Kenya has been on the decline because of diseases like powdery mildew, poor marketing and loss of local processing capacity after the closure of the Kilifi processing plant.
The study further noted that there were few farmer organisations dealing with cashew nuts thus the farmers had no bargaining power.
In separate studies, Muniu, who is a leading researcher at the Kenya Agricultural and Livestock Research Organisation (Kalro), also cited poor management practices, lower producer prices and wildlife as some of the main causes for the decline in cashew nut production.
On Thursday, the government however restored hope when it announced plans to revive the growing of cashew nuts.
Hamadi Boga, the Principal secretary for Crops and Agricultural Research announced that the government would support growing of the cashew nut crop and boost the trade.
Revival workshop
According to the PS, who was speaking at a cashew value chain revival workshop in Diani, Kwale County, the sub-sector faces a decline because of diseases, poor tree husbandry and inadequate extension staff.
Other challenges are lack of specialist cashew agronomists, under-development marketing infrastructure, low private sector participation and lack of certified planting materials and high costs of farm inputs.
The ministry is set to import three million new cashew varieties from Tanzania and distribute to producers in Kwale and Kilifi counties to aid in the revival of the crop.
He observed that there was high potential for cashew nut production in Kwale, Kilifi, Lamu, Taita Taveta, Makueni, Embu and Tharaka Nithi counties because of their favourable climatic conditions.
"Cashew nut plantations have huge commercial potential in those counties" he said.
He said there is high demand for cashew nuts in local and international markets and the revival of the sub-sector would improve incomes for farmers.
The ministry wants to empower the small holder farmers and secure their livelihoods by enhancing their yields, he said.
Prof Boga noted that the cashew nut industry in the country was characterised by small holdings involving about 68,000 farmers owning an average of less than two acres.
He said the cashew nut industry directly and indirectly employs 4,000 and 50,000 people respectively.
Most of the cashew nuts are produced in the coastal belt mainly in Kilifi, Kwale and Lamu counties. The PS said the country has potential capacity of producing 90,000 tonnes of cashew nuts.
As part of the revival, Kalro has already issued more than 400,000 improved cashew nut seedlings to farmers in Kilifi county and its environs.
Want to get latest farming tips and videos?
Join Us