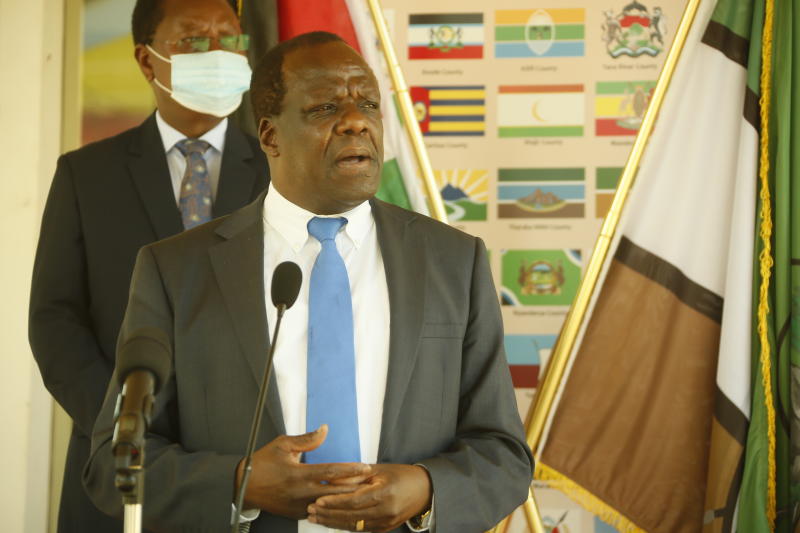 Leaders have raised concerns over a number of court cases filed in recent months to force the government to halt the leasing of five public sugar factories.
Kakamega Governor Wycliffe Oparanya (pictured) says the pending cases in various courts could scuttle hopes for sugar sector revival as envisaged in the Sugar Taskforce report.
"The cases threaten to cripple everything, some of the parties are former workers demanding salary arrears to be paid by the sugar firms before leasing, but where will the money to clear the arrears come from if the factories are not leased so that strategic investors can inject in funds," argued the county chief.
Governor Oparanya, who co-chaired the Sugar Taskforce committee said some of the court cases lack merit because parties involved are taking advantage of the situation to sabotage the leasing arrangement.
"We call upon the Judiciary to reject cases lodged on flimsy grounds and are just meant to derail the leasing of the factories," Oparanya said.
Speaking in Kakamega, the governor underscored the need to fast track the leasing process "because both farmers and investors in the sugar sector stand to gain more from it."
In August, Industrial Court judge Nduma Nderi suspended the process of leasing Chemelil, Muhoroni, Miwani, Nzoia and Sony sugar companies following successful petition filed by Kenya Union of Sugar Plantation and Allied Workers (Kuspaw).
The court suspended the leasing process so that issues raised by the workers' union, would be addressed fully. Kuspaw claimed to have been sidelined in the entire process.
Other issues raised by the union were payment of workers' outstanding arrears and statutory deductions be considered during the leasing process.
ODM party leader Raila Odinga was among the first people to fault the court ruling terming the move a threat to development.
He argued that the court ought to have considered public interest but was quick to point out that he had a lot of respect for the judiciary.
The Kenya Union of Sugar Plantation and Allied Workers would later agree to withdrawing the case challenging the process of leasing five State-owned sugar factories on condition that issues raised be addressed adequately.
KUSPAW General secretary Francis Wangara and Oparanya who doubles as the Lake Region Economic Bloc (LREB) chairman signed a bilateral agreement that could see withdrawal of the case in court on August 20.
LREB chief executive officer Abala Wanga said delays in the leasing process could impact negatively on the bloc's development plans.
The Kenya National Farmers' Federation (KENAFF) deputy secretary general, Simon Wesechere said envisaged reforms in the sugar industry, including the leasing of five factories must go on as planned.
"We urge those running to court to stop the process to withdraw the cases and let the reforms take off," said Wesechere.
In July, the government, through Agriculture and Food Authority, advertised for the leasing of the targeted sugar mills for a period of 20 years.