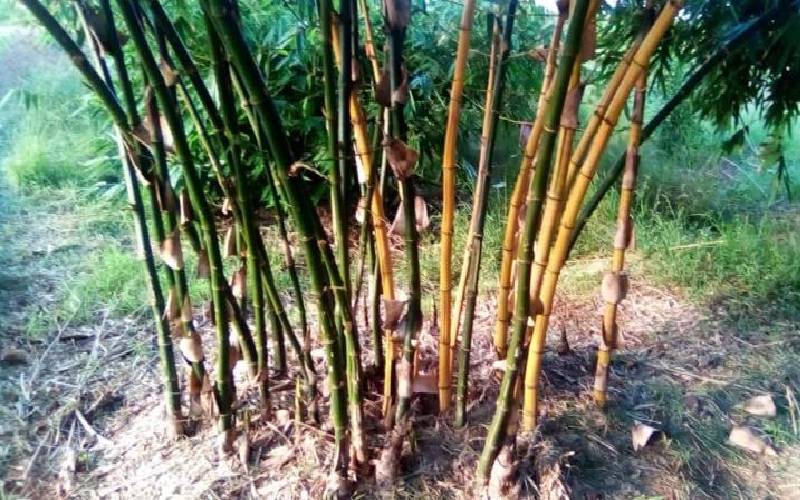 The Cabinet has sanctioned the classification and designation of Bamboo as a scheduled crop under the Crop Act (No.16 of 2013).
This is further in order to foster the commercialisation of Bamboo plants, and as part of the Administration's Greening Campaign, which seeks to achieve a minimum ten per cent tree cover by the end of the year 2020 in addition to creating employment through agroforestry.
The move was among decisions made after a Cabinet meeting chaired by President Uhuru Kenyatta at State House, Nairobi. The meeting is the first since the end of the two-week Cabinet Working Recess that ended on August 28.
The bamboo tree is an evergreen perennial plant considered as the largest and tallest member of the grass family.
In securing the market of Kenya's produce abroad, Cabinet considered and approved the deal between the Ministry of Agriculture and the Associazione Caffé Trieste-Italy, noting that it sought to enhance market access for Kenyan Coffee in Italy through a robust partnership for promoting our produce in the Italian market.
Cabinet also noted that the move would provide a platform for similar engagements within the other European Union (EU) countries.
Though not widely grown in Kenya despite its huge potential and multiple benefits bamboo trees can be a huge source of income.
Many Kenyans are known to plant them for ornamental value to beautify their homes.
Bamboo's most common use is in the construction industry to build houses, bridges, pillars, roofing, and pillars.
They are also value-added to make furniture, beer, baskets, matchsticks, toothpicks, serviette holders, chairs, sofa sets, TV stands, tables, pen holders, floor tiles, beds, bill holders, kitchen tongs, bamboo spoons, wine holders, vases, jugs, chopping boards, art products, boats and coat holders.
During the Satte House sitting, policy interventions geared towards economic stimulus during and after the subsistence of the Coronavirus pandemic were reached.
The Cabinet also discussed seminal programmes and projects within the Administration's Transformative Agenda for the nation espoused as the Big Four.
As part of the administration's interventions aimed at enhancing access to credit by MSMEs during the pendency of the Covid-19 pandemic, Cabinet approved the establishment of a Credit Guarantee Scheme with an initial seed capital of Sh10 billion.
The state's contributions are expected to be followed by contributions from Development Finance Institutions and participating commercial financial institutions; which are expected to boost the finding for the scheme to at least Sh100 billion.
The Credit Guarantee Scheme is expected to be operationalized by mid-October, 2020.