Agrinow2020: Three startups win funding in Kenya-Israel deal to fight food insecurity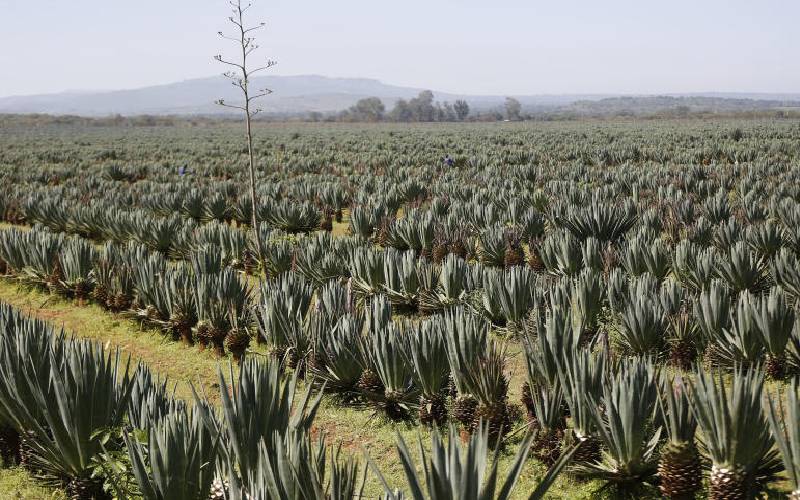 Three Kenyan startups have won an opportunity to have their businesses funded by notable investors, including government agencies, financial institutions and Israeli companies after a competitive virtual meeting where they presented their agribusiness ideas.
The winners were Sisal Production group from Homa Bay County which offered a solution for mass local production of sisal ropes, Aquaponics System and Fish Farming which aims to recycle water used in fish farming for cultivation of crops as well and the third winners were Rhoke Farms who aimed to fulfill Kenya's food security agenda through organic farming of pumpkins.
The platform, dubbed Agrinow2020 brought the young innovators to one room filled with investors, who offered financial aid and capital to the budding entrepreneurs for the actualization of their business plans.
The program was the culmination of a partnership between Kenya and Israel which employs youth in a paid internship programme. The youth had undertaken 11 months specialized training in Israel on agribusiness and innovative technology from which they came up with projects that were supposed to aid in the endeavor for food security within the country.
After an intense session of the young innovators speaking to the stakeholders about their unique ideas, plans and strategies, three out of fifteen young start-ups were selected as the winners. The ideas ranged from digital platforms and mobile apps linking small hold farmers and investors, technical solutions for draught and water shortage as well as organic farming.
Agriculture Cabinet Secretary Peter Munya who attended the event said that the project was crucial in driving the agriculture transformation agenda of the country.
"Agriculture in Kenya may be on the verge of retirement with the average age of a farmer being 59 years old. This platform is crucial in bringing on board the youth to nurture their skills and engage them to change their ideas into possible solutions for food security," said Munya.
Tharaka Nithi Governor and chairperson of Agriculture Committee in the council of governors Muthomi Njuki, who was also present praised the efforts of the youth who participated and said that the project is a celebration of innovation, entrepreneurship and ingenuity in the field of agriculture.
"Right now and moreso in the post-Covid era, food security will be a huge factor that most countries will be struggling with. Only a country which will be able to engage youth by putting them at the forefront of innovation and agribusiness will thrive through the tough times," said Njuki.
Want to get latest farming tips and videos?
Join Us