Why you need to engage in vertical farming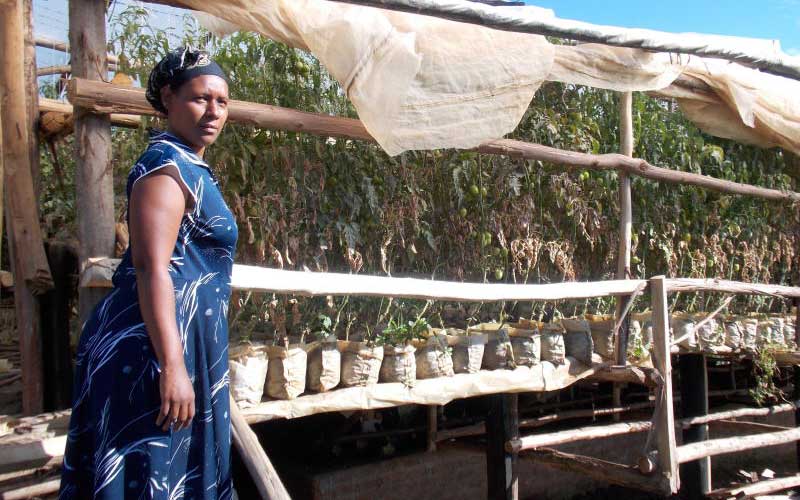 The devastation of the Covid-19 pandemic has hit the world in severe magnitudes than expected.
And as the infection numbers shoot to record highs, the world economy is grinding to a near halt as businesses, the economy's lifeline, remain closed.
In Kenya, the pandemic has affected the horticultural sector in a domino effect experts say became grave with the cancellation of flights. Now, crops such as flowers, avocados and many other export crops are rotting in farms and stores.
Farmers are slowly but painfully waking to a new world order. They are finding it hard to distribute their products as most countries have closed their borders to control the virus spread.
This is calling for innovate ways to sustain a supply whilst still conforming to government directives to tame the highly-infectious virus.
Vertical or bag farming is the practice of growing crops and utilising vertical space to maximise on land and increase water efficiency to improve food production.
It is common in urban areas where most grow their day to day groceries in bags, circular pipes and in flower pots.
Food supply and demand
Since the supply chains of essential vegetables and fruits have been disrupted, the demand for the produce will necessitate individuals to start growing their food for sustenance.
Take a quick survey and help us improve our website
Take a survey
Vertical farming helps urban residents grow sustainable food with minimal regard to the prevailing climate in the most densely populated areas.
It practised well, residents will be in a position to supply food to their neighbours and earn extra money to help them support their families.
Food security
Vertical farming can be a great way to reduce food insecurity in both rural and urban areas during a lockdown. This will be achieved by residents growing their own food.
You don't require a piece of land to practice this farming method. If you have a balcony, a side garden or small space in your homestead you can learn how to produce, and provide for your family.
Cost-effective
No one knows when this Covid-19 pandemic will be contained. Vertical farming can provide an avenue for people to save more money that can last them longer as spending on necessities such as groceries will be reduced. It will help since most people have been released from their works, salaries have been slashed and others closed their daily business. Being in a position to produce your own food can save most families through this nightmare.