Why Kempinski will no longer buy chicken products reared under cages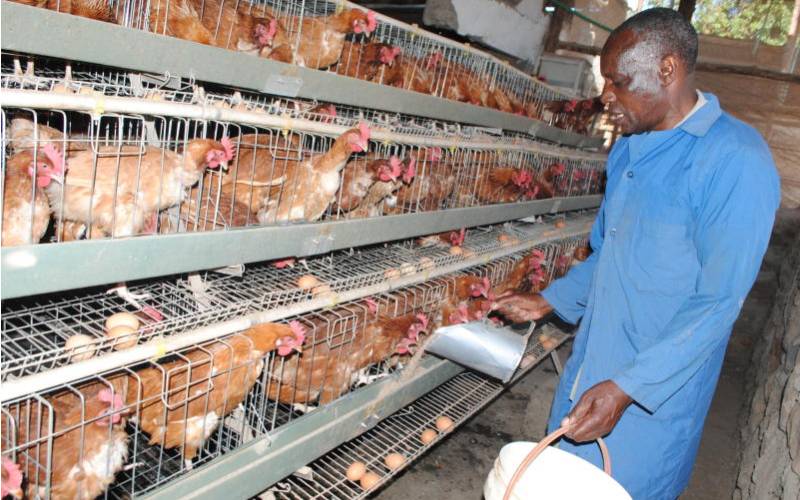 Confidence in consumer demand for free-range eggs is prompting communities to switch to free-range poultry farming.
Researchers say poultry keeping through the battery cage method violates animal rights and that the use of large quantities of drugs during the raising is another rejection factor.
Companies like Kempinski Hotels already announced they were highly committed to sourcing 100 per cent cage-free eggs – shell, liquid and ingredient – by 2025 across their entire international portfolio.
They said, they have always taken their commitment to animal welfare extremely seriously.
"So that they can remain healthy, sometimes you pump so much antibiotics into the chicken and then, those antibiotics will finally find their way into people's plates, through meat or eggs," said Dr Paul Kang'ethe, a Vet.
Countries like the United Kingdom and the European Union countries have begun banning eggs and poultry products raised via the battery cage system.
Kenya, Uganda, Rwanda and Tanzania are now running a campaign to get rid of the system in order to benefit from the foreign markets as well as preserving and respecting the rights of animals in their respective countries.
Dr Kang'ethe said is important to allow the birds to live their best life as naturally as possible to produce the best. Raising chicken in the battery cage system prevents them from consumption of forage, bathing in dusts, building nests, flagging their wings and that different medicines provided affects end consumers.
"Again, even before we reach to the end product, the animal itself is not living the best of its life in the cage, because it is not given enough space to thrive. By confining it will not get space to play around, at the end of the day, this is stressing the bird out," said Dr Kang'ethe.
He added that the quality of meat from the free-range raised chicken is better, compared to the caged ones
"...because the others (cage battery raised) have to release stress hormones, while the others have lived peacefully and free. So nowadays communities are moving towards free range," said Dr Kang'ethe.
Statistics from the Ministry of Agriculture indicate that Kenya has an estimated poultry population of 31 million birds. Out of these, 75 per cent consist of indigenous chicken, 22 per cent are broilers and layers and one per cent of breeding stock.
The traditional chicken is mostly kept in rural areas while layers and broilers are mainly reared in the urban areas.
Want to get latest farming tips and videos?
Join Us