For higher yields ditch old tea bushes, Kalro now advises farmers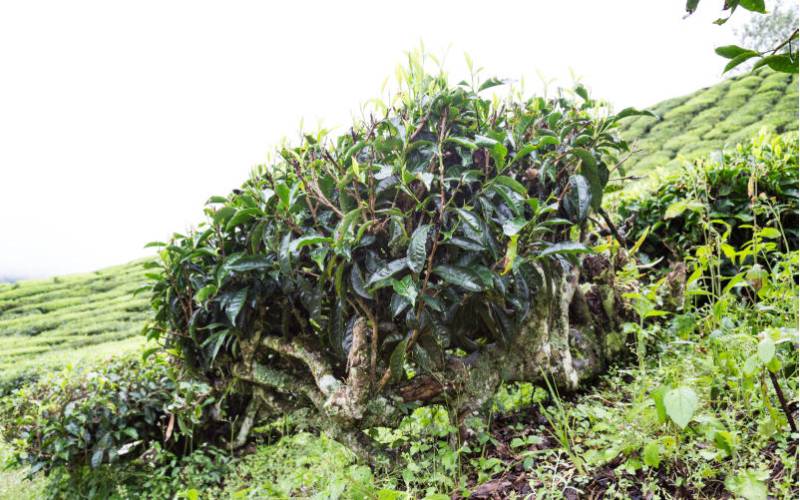 Small scale tea growers have been advised to gradually replace their ageing crops to improve yields. Kenya Agricultural and Livestock Research Organisation (Kalro) has said that current tea plants perform poorly across all growing regions due to old plantations.
It is reported that over 660,000 small holder tea farmers still depend on trees grown over 60 years ago, which the organisation says is a bad trend. The old and retarded tea trees with low yields has subjected farmers to poverty in tea growing zone.
To change this narrative, scientists from Kalro and Tea Research Institute (TRI) have recommended new varieties of tea clones that are productive compared to the ageing tea plants. The Karlo research scientists, Rhoda Ruto and Paul Rotich said that improved green leaves have quality and natural ingredients that meet the standards for international market. They have encouraged growers' associations to initiate gradual phase-out of old crop.
The scientists explained that there has been a significant drop in tea production, which they attributed to poor farming techniques and ageing crop.
"There should be good extension services to help tea farmers to access hybrid and resistant crop varieties," said Ms Ruto.
Records indicate that small scale farmers produced about 60 per cent of Kenyan tea while large scale tea companies produced 40 per cent with exports generating about Sh1.2 billion of the country Gross Domestic product (GDP). Ruto said that small scale tea farmers are advised to plant Bamboo trees near the rivers to mitigate against effects of climate change.
Due to climate change which has affected rain patterns, tea production in Kenya is projected to drop by 42 per cent by 2050.
"Low temperatures normally affect tea production which results in low earnings. For high yields, farmers should seek advice from experts on the type of tea crop which does well in their regions," said Rotich.
Want to get latest farming tips and videos?
Join Us