Planning for the growing season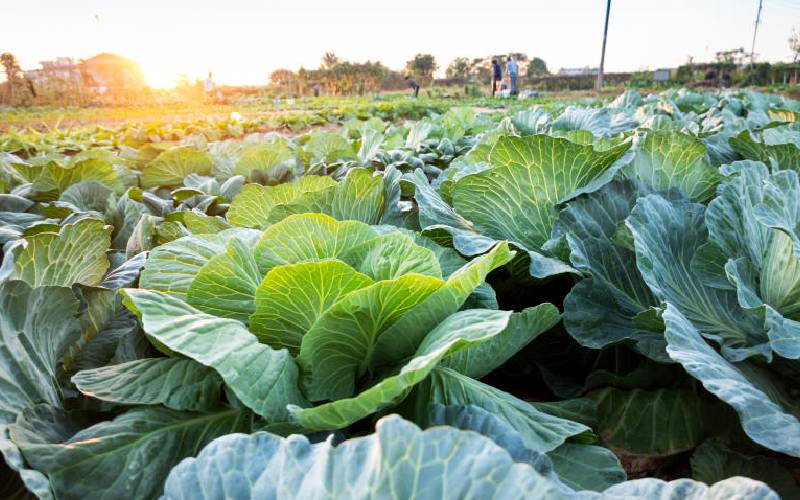 Everyone can sow seeds in the ground and produce a lot of food. But if you don't know what you're going to do with it, it can be a problem.
Production plans, market plans, and work plans will be critical for your success: the earlier you get organised, the better the rest of the production period.
Pre-planning considerations need to aim at increasing yields.
As a farmer, you need to look at the seed requirement.
Look at the seed varieties, the days to harvest, and the required quantity, which will be determined by the available planting space.
Planning for the next growing season is not a last-minute activity.
Planting plan
When putting together a business and a growth plan, it's important not to overreach or push yourself beyond what is realistic.
Unless you have plenty of helping hands, it may be best to start small with something you can handle by yourself.
Don't risk being overwhelmed by cooking up grand plans that haven't been thought through.
Consider every aspect of the season. From planting, weeding, watering, fertilising, harvesting, and marketing, these activities take a lot of time to complete.
Add in your day job, vacations, illness, and the weather. Just remember, most successful farms take time.
They start small and grow year over year. They weed out what doesn't work and expand on what does.
Once you have your list of seeds and plants you wish to grow, knowing when to plant them will be crucial to your marketing strategy.
Too soon, you risk losing everything to unfavourable weather. Too late, you risk not harvesting ahead of or in time with the rest of your competitors.
A greenhouse is a safe option to start plants earlier in the season or to extend longer-to-harvest vegetables.
Take these facts into account when considering how to harvest sooner than your competition.
For instance, a couple of tomato plants added to the greenhouse will ripen sooner than those planted later outside.
Selling your produce at the market is an essential factor that farmers shouldn't ignore.
Without giving it too much thought, most people might think you can just plop your harvest on a table, stick up a sign, and customers will come and purchase. Not so.
Clean, beautiful, fresh produce is, of course, the largest attractant of all.
I'm not saying you should wash every piece of lettuce or scrub every carrot, but nobody wants to deal with chunks of crusty dirt.
The same goes for wilted beet tops or a relatively bug-eaten leaf of cabbage. Trim what is damaged or wilted.
The most significant piece of advice I can give you is to stand out from the crowd. Be better than those selling around you.
Make your display as attractive as your produce is! Whether you sell by the package or the pound, make your prices clear.
Display everything well and draw those customers in by laying out a beautiful vision before them.
Advertise your farm or garden so that everyone knows who they are buying from.
This introduction can go a long way when word of mouth spreads like wildfire.
Utilise creative packaging, logo stamps, or include a business card with your contact info and website address.
For their convenience, have plenty of those grocery sacks for your customers to carry their products on hand.
If you find that selling at the market isn't for you – try social media.
Facebook, WhatsApp, and various local classified sites are great tools to extend your reach.
Take great pictures, offer to deliver, and create a unique offering.
Even with the best-laid plan, don't be discouraged when forces of nature affect your project.
Adapt, overcome and prepare for this eventuality. There is no way to predict the weather, infestations, or disease.
Understand that growing and selling produce has lots of challenges, but you can overcome them with careful planning.
Want to get latest farming tips and videos?
Join Us