Miraa to be removed from hard drugs list – Matiang'i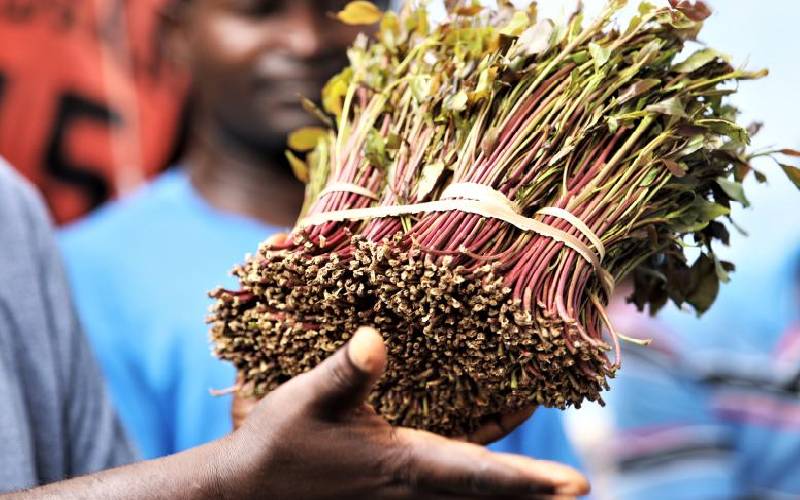 Interior Cabinet Secretary Fred Matang'i says Miraa will be de-classified as a hard drug in the government's new plan to promote the economy around the crop.
This comes at a time when there is the hope of new markets for miraa farmers as negotiations between Kenya and Djibouti are in the final stages.
Other countries have also shown interest in opening up their markets for the product.
Addressing National Miraa Scientific Conference in Nairobi today, Matiang'i promised to engage the National Authority for the Campaign Against Alcohol and Drug Abuse (NACADA) to review its classification of the crop.
"In the next two or three years, we should conclude the argument on the classification of miraa. The focus should shift towards supporting miraa farmers and traders access more markets. We should stop this habit of bastardising miraa farmers and traders," his statement read in part.
In addition, he said a team of relevant ministries and Meru County Government had been tasked with addressing challenges faced by the crop's farmers and traders.
According to Trade Cabinet Secretary Betty Maina, the government was doing its best to boost miraa trade, adding there were ongoing talks with DRC, Djibouti, Mozambique, Yemen, and Israel.
A week ago, miraa traders woke up to good news after the Mombasa County Government lifted the tax on the produce.
Want to get latest farming tips and videos?
Join Us