Farmer ditches tea for avocados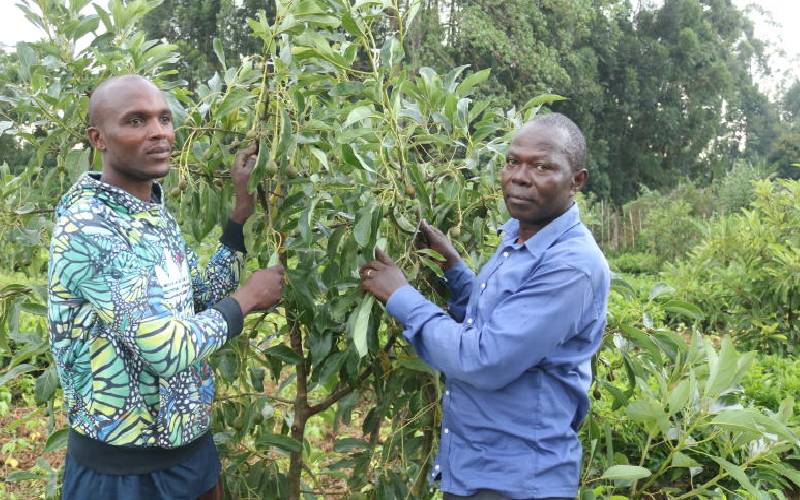 After making huge losses in tea farming, Gabriel Muteshi, an electrical engineer, started thinking of venturing into other crops.
Prices offered by tea companies were demeaning and you had to wait for a long time before getting paid.
"Tea farming was not economically viable and there was no need to remain in the venture. I cleared my three-acre farm, planted maize and beans as I thought about horticulture," said Muteshi.
Four years ago, he was invited to a workshop on Hass Avocado farming in Nairobi and learnt about the huge potential the venture promised.
After the session, he had already made up his mind that he would venture into Hass avocado farming after discovering it had a ready international market in the Middle East and Europe.
"I came back home and six months later, I set aside three acres of land specifically for avocado farming in early 2019," he says.
Hass avocado is a grafted avocado that has been crossed with a local variety.
Abandon tea farming
A visit by the Smart Harvest to his farm at Luvambo area in Shinyalu, paints a picture of someone who made the right choice of abandoning tea farming in favour of Hass Avocado farming.
"Each stem of Hass avocado is sold at Sh200 at a local nursery. When planting, the hole should be two by two feet wide and one foot deep. A farmer should use organic fertiliser and mix it with topsoil before planting," said Muteshi.
Spacing should be between five-seven metres from one tree to another. This to ensure that the avocado trees will still have direct access to sunlight even after they have made a canopy.
"A six-month-old Hass avocado tree seedling has 90 per cent survival rate. In total, you need at least Sh20,000 for buying seedlings for a farmer who has an acre piece of land. Only 100 Hass avocado seedlings should be planted in an acre piece of land," said Muteshi.
"Each tree should give you between 3,000 – 5,000 avocados per season. As for my case, I will be harvesting in December, and given that it will be my first harvest, I expect between 500 – 1,500 fruits per stem. I have 300 mature avocados trees,"
Muteshi has already identified a client in China whom he expects to buy his fruits, if he sells locally at Sh10 per fruit, and each tree gives him approximately 1,000 avocados, then he will harvest 300,000 avocados which will earn him Sh3 million.
Want to get latest farming tips and videos?
Join Us