Understand market needs to fight post-harvest loss, farmers urged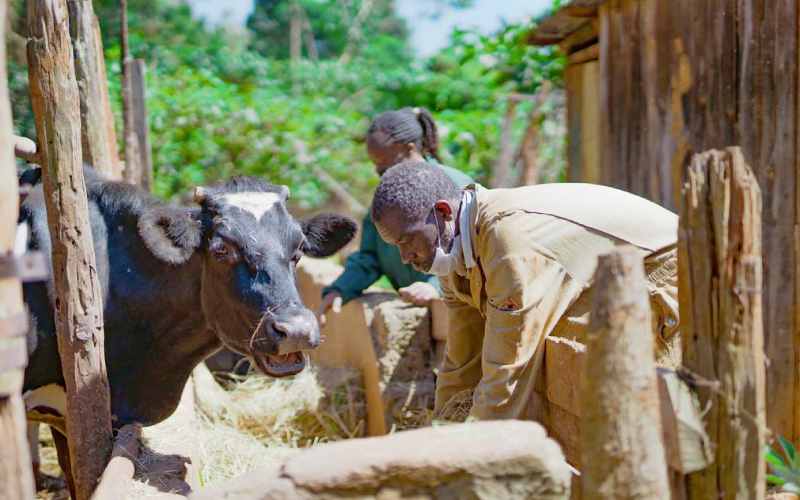 Farmers have been urged to understand market needs to address post-harvest loss.
Speaking at a farmers' agripreneurship training at Riamukurwe, Mutheka in Nyeri county, traders told farmers to avoid middlemen who are out to exploit them.
The avocado varieties include Fuerte, kienyeji, and Hass. Trader Grace Maina from Karatina said while some farmers may want to grow the kienyeji variety, Hass has more market. She added that the kienyeji variety is best for oil even though it is highly perishable.
Some of the traders urged farmers to find organisations that register them and pay them promptly.
But farmers say they are concerned about the high-quality requirements to join such organistions when they have little skills.
Avodemia, one of the processors that attended the training organised by Nestle, told farmers it is key to find an organisation that addresses all farmers' market needs, whether it is for export or local market.
The agripreneurship training focused on record keeping, agribusiness risks and coping mechanisms, insurance, market glut, lack of market, market linkage and value addition.
The session aimed to help farmers build on entrepreneurship skills, learn about food waste and preservation, investigate price fluctuations and market seasonality, as well as gain trader knowledge on nutrition.
Locally, coffee farmers are paid only twice a year. The training aimed to address ways to diversify their income, through interventions for sustainable food systems.
It sought to ensure farmers' ability to feed their families with diverse nutritious foods in their diets as they wait for their income from their coffee proceeds.
At the agripreneurship workshop in Mutheka, coffee farmers learned about potential market links to traders and food processors, and ways to diversify their income to include produce such as arrowroots and tree tomatoes. This was the final of three sessions that have taken place in Kangunu, Gakundu and Mutheka.
Want to get latest farming tips and videos?
Join Us