Experts: It is time to embrace GMO chicken feed to beat high prices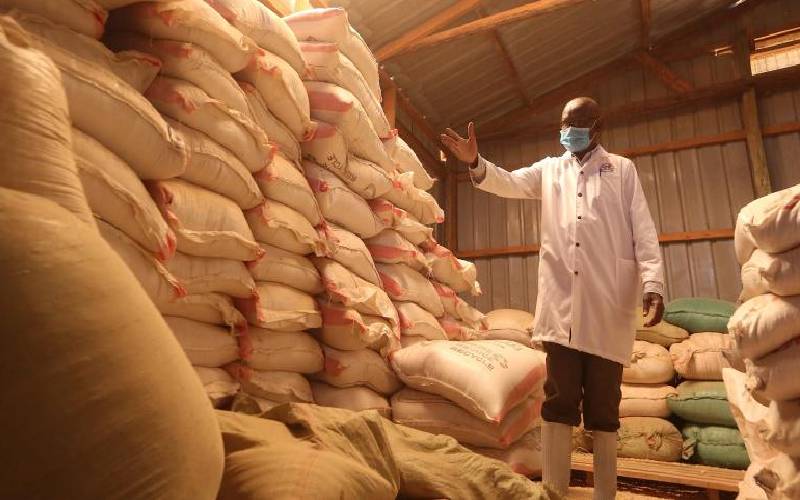 As farmers decry the increased prices of chicken feed, some say there is a need for genetically modified supplies.
Speaking during an interview in Thika, Kenchic broiler farm operations manager Julian Davidson said while the government has banned GM food in Kenya, it has not offered farmers an economical alternative.
The Government of Kenya on November 8, 2012, through a Cabinet decision, instituted a ban on importation of all GM food into the country. The ban is still in force.
The African Union is developing guidelines for the use of genetically modified (GM) crops across the continent, officials said, amid criticism from campaigners that some policies favour big business and lack adequate public input.
Despite a concerted push by donor-funded schemes to expand the use of such crops in Africa, they have not been widely adopted by the millions of small-scale farmers that make up the backbone of the agricultural sector.
On his part, veterinary Dr Watson Messo said the most affected by the increased feed prices are the smallscale farmers who cannot afford the expensive product.
Davidson said if GMO feed will not be introduced, the current prices ought to be reduced by at least Sh10 a kilo.
A 70kg bag of chick mash now goes for Sh3,330 while for layers, the price is Sh2,650.
These high prices of feeds, not only affect poultry farmers but also pig and dairy farmers as well. Due to the government's inaction on the matter as revealed by their umbrella body Association of Kenya Animal Feeds Manufacturers (Akfema), a meeting was held on August 30, 2021, to seek the way forward.
One major challenge, as noted by Akfema secretary-general Martin Kinoti is that Kenya does not produce any reasonable quantities of the raw materials used to manufacture the feeds.
They include soybeans and sunflower or cotton whose by-products soya bean meal, sunflower seed cake or meal, and cottonseed cake or meal are the major sources of protein in animal feeds.
It was noted that Kenya depends on imports from Zambia, Tanzania, Uganda, and Malawi. Such explains why a tray of eggs from Uganda would sell in Kenya for as low as Sh220.
Kinoti says the increase in raw materials in the past three months is between 25 per cent to 65 per cent while feeds have gone up between 15 per cent and 20 per cent.
But while Kenyan farmers are lamenting the high cost of feeds, the association notes that some of the by-products that can be used to manufacture feeds in the country are being exported to other nations that offer better prices.
Want to get latest farming tips and videos?
Join Us