Mumias receiver manager risks jail term for ignoring summons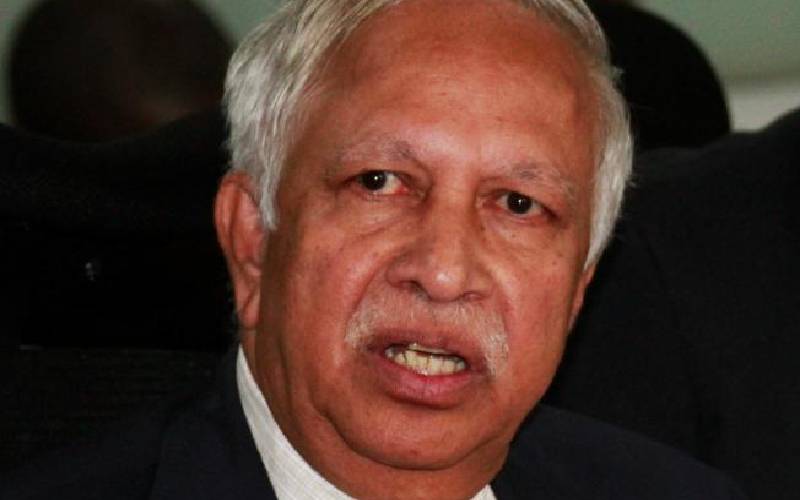 Mumias Sugar Company receiver-manager Ponangipalli Venkata Ramana Rao risks being imprisoned for six months or pay a fine of Sh500,000 for ignoring Senate summons.
Rao has failed to honour at least three summonses by the Senate Committee on Agriculture, Livestock and Fisheries over the leasing of the sugar firm.
He is expected to appear before the committee today (Monday) failure to which the senate team will recommend his arrest and prosecution.
"You failed to honour the invitations to appear before the committee on August 6 and 20 and September 20 this year. The Senate has powers to summon any individual to appear before it to give evidence or information," reads a letter from the Senate.
Before today's meeting, Rao is supposed to have furnished the committee with the resolutions agreed upon over the leasing process of the miller and any court order barring him from implementing the resolutions.
But Kakamega Governor Wycliffe Oparanya has faulted the Senate for summoning the receiver-manager.
"Mumias sugar is a private company and now under receivership. The Senators have fixed interests in the issues surrounding Mumias Sugar Company," said Oparanya.
Oparanya told the senators to familiarize themselves with the insolvent act of companies and stop blocking the leasing of the sugar factory. "This is happening at the expense of cane farmers languishing in poverty," said Oparanya.
In a report prepared by the receiver-manager, dated June 4 this year, Rao said Mumias Sugar has an asset base of Sh15.7 billion and liabilities valued at Sh30.1 billion. The net assets/owners' equity stood at negative Sh14.4 billion.
Last year, the receiver-manager placed an advert inviting potential investors who wanted to lease the miller.
Several investors sent their bids but the issue appears to have taken a political angle that has derailed the process.
Some of the investors who had shown interest are Russia's Catalysis Group, Sarrai Group of Uganda, Kruman Associates from France, Kibos, Devki Group, Premier JV (India) Third Gate Capital management and Godavari Enterprises India.
Want to get latest farming tips and videos?
Join Us