Tana Delta restoration project targets farmers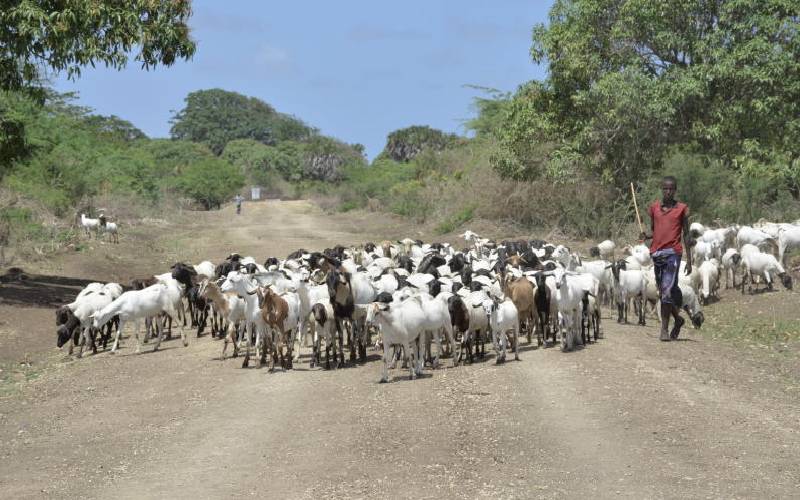 Morris Kadenge sits pensively under a mango tree in his compound in Ngao village within the Tana Delta, Tana River County.
For the entire afternoon, he has been keeping watch to stop baboons from trampling beehives as they pluck pawpaws by the edge of his farm. Despite neighbouring the Tana River, Kadenge like many other residents of Tana Delta, is feeling the pressures of prolonged drought occasioned by climate change.
"It has been quite dry here in the delta. Even the baboons are also eyeing the pawpaws in the compound. Once in a while, they trample over the beehives whenever I chase them away," Kadenge says.
The delta that spreads across over 130,000 hectares, covering over 90 per cent of Tana River County and Lamu counties, is one of the most important wetlands in East Africa. However, it is feeling the full impact of climate change, that has led to floods and drought. Harvests have been affected tremendously. But there is hope.
Green industrial park
A restorative project to develop a green industrial park to support green investments within the Tana Delta is expected to open ventures for farmers and pastoralists within the delta. Dubbed the Delta Green Heart Initiative, the project that targets 1,570 farmers across the Delta, will allow farmers and pastoralists to access a common market for their produce.
Jennifer Adero, a project officer working with farmers in the delta says: "The challenge within the delta has always been lack of a common market. This new model is now building synergies for farmers to channel their produce in to a common market while they can also access support funding and support."
"The initiative seeks to spur growth within the delta with industrial estates where private companies, including local entrepreneurs, will set up their processing, collection, and even packaging bases," George Odera, Nature Kenya's Tana Delta project manager says.
Adero says already farmers and pastoralists with different products within the Delta are coming together so that the production of a variety of products can be estimated.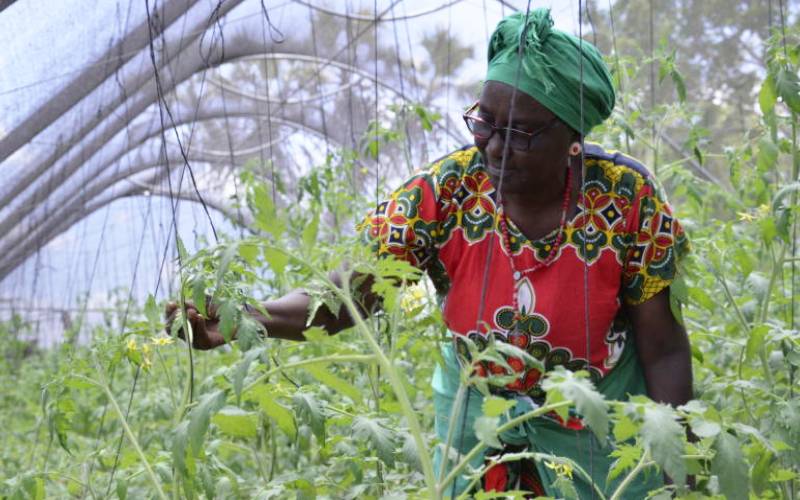 "This will create a scenario where the investors will not run out of the products and that is why there is a need for cooperatives to boost production of fish, livestock meat, milk, vegetables, rice, fruits, honey etc. We did a survey to get to know the potential of produce in the delta, what can be farmed and what can be introduced as climate-smart agriculture," he says. Farmers including Kadenge, who also doubles up as the chairperson of Ngao Village Natural Resource are among those registering under cooperatives to tap into the project.
"Under the initiative, we get organised from the village level where we register into different cooperatives. In my case, for example, I have registered as a bee farmer where I will join a network of other bee farmers in the delta to bring together produce and supply to the processing industries," Kadenge says.
As part of the project, some spaces will include conservancies where tourists will enjoy scenery, wildlife, and riverboat rides while the industrial estates will bring together private companies, including local entrepreneurs. It will also incorporate Godowns for storage which will be constructed by private investors.
Range of benefits
"Maintaining spaces for biodiversity alongside development will be beneficial, as these ecosystems will provide a range of benefits to humans," says Dr Paul Matiku, Executive Director, Nature Kenya.
Some of the restorative efforts that have been put in place to mitigate the adverse effects are the distribution of pasture seeds. Already, 1.4 tonnes of pasture seeds have been distributed across the delta for planting in key grazing areas. Farmers are also being given early-maturing crops to plant.
The crops being rolled out include sunflower, sim sim, chilli, and green grams.
The initiative is facilitated under European Union's Community Resilience Building in Livelihood and Disaster Risk Management Project, and the Global Environment Facility's Restoration Initiative project. It is being implemented by Nature Kenya who are working with Tana River and Lamu counties.
Want to get latest farming tips and videos?
Join Us