State rolls out training of Coast youth in fishing to create 60,000 jobs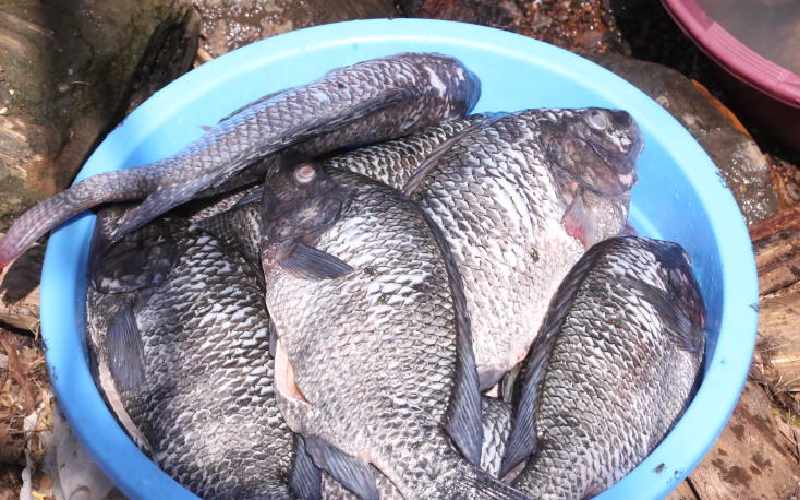 The state has rolled out a training programme for the Coastal youth as it targets to create 60,000 jobs in the next 10 years.
The training will equip the fishermen with deep-sea fishing skills in a bid to enhance livelihoods.
The trainees are drawn from five Coastal counties of Mombasa, Kilifi, Kwale, Tana River and Lamu.
Agriculture Cabinet Secretary Peter Munya said the state was targeting to train 1,000 youth annually.
Munya said the training, which started one month ago, has equipped several fishermen with skills to explore fisheries resources in the Indian Ocean.
Munya spoke during the flagging off of FV Seamer 11 longliner and FV Miss Jane longliner vessels for the training of 20 other fishermen at Liwatoni Fishing Complex.
He said that already 40 fishermen have completed the training.
The CS noted that the government has set aside funds for training 400 fishermen and the process will be continuous for the next five years.
The training followed a directive by President Uhuru Kenyatta while launching a Sh10 billion Kenya Marine Fisheries Socio-Economic Development project in June this year.
The funds sourced from the World Bank will be used to train fishermen in the five coastal counties.
Munya said the training of the fishermen is being done at Bandari Maritime Academy.
The training programme is carried out jointly by Bandari Maritime Academy, Kenya Maritime Authority and Kenya Fisheries Services.
He said the trained fishermen will see the country produce between 150,000 and 300,000 metric tonnes of marine fish annually.
"This investment will boost food security, create jobs, increase tax revenues and improve livelihoods," said Munya.
"With adequate capacity, we will be able to produce an additional 1,000 metric tonnes annually," said Munya
Munya said since there were abundant fishery stocks in the Indian Ocean, the government will come up with policies to help in the exploitation of the resources.
He said, with the right skills and appropriate technologies, there was a need to evaluate the amount of labour required to fully exploit the sector for the benefit of Kenyans.
He added that the government was also keen on curbing illegal fishing in the Indian Ocean.
Director-General of Kenya Coast Guard Service Vincent Naisho Loonena said they are monitoring all fishing vessels in the Kenyan territorial waters and had arrested two vessels.
Want to get latest farming tips and videos?
Join Us