Scheme to use drones for communal spraying, increase output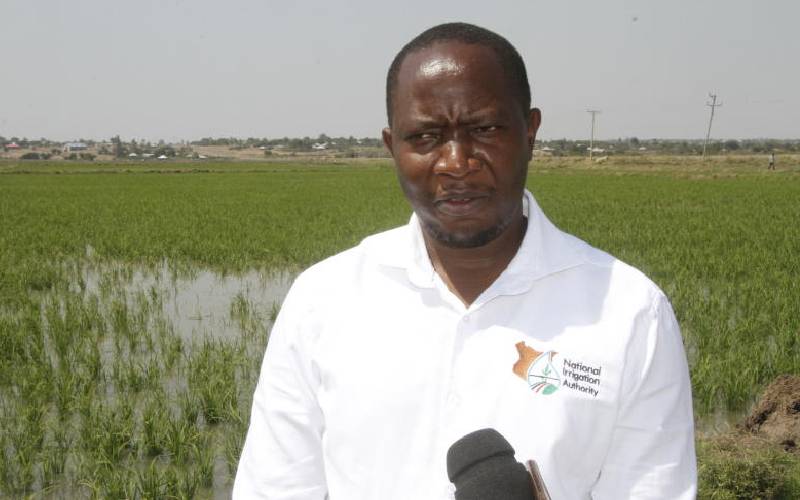 The Lower Kuja Irrigation Scheme management will incorporate drones to end quelea birds menace and push communal spraying to boost yields.
Scheme manager Kennedy Ouma said the drones will target spraying for the birds' breeding grounds to stump out their population. "The farms have been a hotspot for the birds which lead to great losses. We are partnering with investors from India and we believe this will bring a lasting solution to the farmers," Ouma said. The quelea birds are known to fly in huge flocks in search of early maturing cereals, annual wild grasses and grains.
Ouma said yields had been affected by yellow mortal virus, which will be controlled by communal spraying. "We have placed farmers in clusters of close farms for the drone control and communal spraying because controlling birds and the disease on only one farm is not possible, Ouma said.
He said the scheme expects 4,000 tonnes of rice in four months after placing 1,440 acres of the scheme already under cultivation. "We plan to put more than 3,000 acres under cultivation, which will see more rice produced in the scheme. We are out for maximum production," he said.
Vincent Owaya, who has two acres at Sagama which is part of the irrigation scheme, says he only harvested six bags in last season.
Owaya says despite employing three people to check on his rice field and paying each Sh6,000, the birds overwhelmed them and they abandoned his farm after they saw that the birds had already eaten much of his grown paddy. "The people I placed in my farm got overwhelmed as the birds were too many and had to give up, that is why we are ready to embrace drones," Owaya said.
This is not different for Lawrence Otieno, who after suffering immense losses from his five acres two seasons ago, was forced to plant paddy on two acres after losing Sh120,000.
Want to get latest farming tips and videos?
Join Us