BT cotton farmers urged to check soil nutrients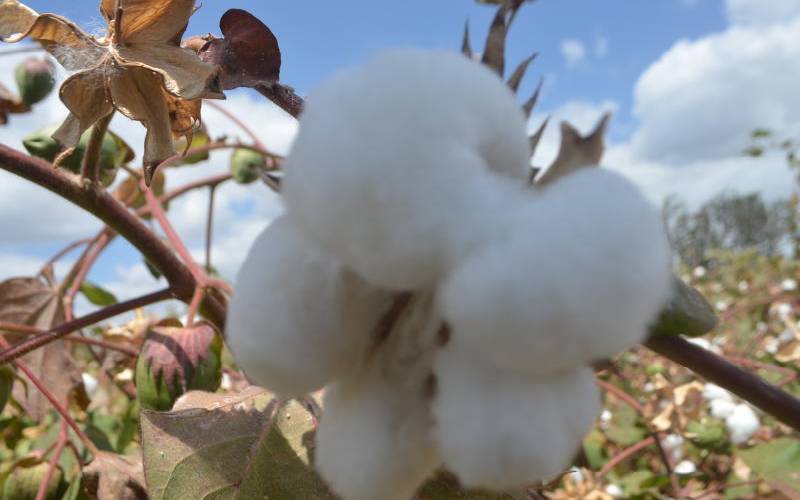 Researchers have urged BT cotton farmers to ensure they strictly observe soil nutrition for a good harvest.
Kenya Agricultural and Research Organization researcher Macharia Muriithi said farmers who have planted cotton in South Ngariama, Mwea East sub-county, must be ready to provide nutrients to the crop.
"In Mwea we have farmers who are doing BT farming. The soil is very malnourished so farmers have to add more nutrients for the crop to get the required nutrients," said Macharia.
At Bernard Wachira's farm, it was evident that the soil was fertile and that despite low rainfall, a single plant is able to produce up to 60 bolls while the ones on poor soils had stunted growth and produced just about five small bolls.
"It is now obvious that out of the practical experience as seen on Wachira's farm, BT cotton, just like other crops, requires proper soil fertility and nutrition during planting if a farmer expects a good harvest," Macharia said.
He also told farmers that bolls from a healthy plant yielded heavier cotton fiber than those from a malnourished crop.
The expert further urged the farmers to ensure they sprayed their crop on time to keep off spider mites and other pests if they expected quality harvest demanded by the respective ginners.
He said what was guaranteed of the BT cotton was the ability to kill bollworms when attacked, drought resistance, and early maturity.
Macharia said within four months after planting, farmers were already harvesting, unlike the traditional crop which took up to six months to mature with low production of about four bolls per plant in a small potion that is manageable.
"Don't go about planting three acres which you can hardly feed properly and end up experiencing heavy losses but rather start small going big gradually," Macharia said.
The farmers on the other hand said due to the climate change whose effects have already been manifested by the unreliable rain patterns, their crop for this season was badly affected.
"We planted our crop in March this year, two weeks before the onset of the long rains but after germination, the rains subsided and for the last three months we have not had a drop of rainfall, making our crop weak and unhealthy," Wachira said.
Farmers from the county had complained of receiving the seeds late last year after the rains had already subsided leading to a poor crop.
BT cotton crop farming is gaining ground in Kirinyaga, Embu and Tharaka-Nithi counties due to its numerous advantages over the traditional cotton, which requires up to 15 sprays before maturity as compared to only two for the BT.
The re-introduction of BT cotton farming was a plan to revive the collapsed Mwea ginnery.
Want to get latest farming tips and videos?
Join Us