Fish traders in Turkana seek support to expand market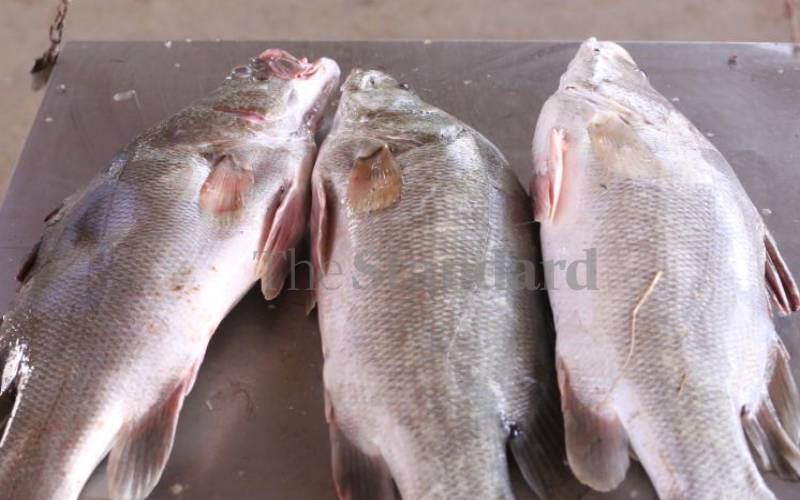 Fish traders in Turkana County are seeking support to expand the market through reliable means of transport.
Traders in Lodwar town say motorcycles have for years been their main means of transport when sourcing for fish from Lake Turkana.
Sonny Epuu, a fish trader, said they are members of self-help groups and owning refrigerated vehicles would save them from the losses they incur when using motorcycles that suffer frequent breakdowns.
"With refrigerated vehicles, we can access markets in Kapenguria, Kitale, Eldoret, Kisumu and Busia with fresh fish," Epuu said.
Natogo Fish Traders Group chairman Michael Nadiko, the traders also need to access markets in remote towns of Turkana.
Nadiko said the lack of a reliable means of transport has hurt Turkana county's commercial fishing.
He said the market is currently run by middlemen and cartels who trade small-sized fish.
Kenya National Chambers of Commerce and Industry Turkana Chapter chairman Pius Ewoton said Lake Turkana has a great potential that has not been fully harnessed.
"Deliberate efforts by the county and other stakeholders to expand markets for fish will be a major milestone in elevating the socio-economic status of the community," said Ewoton.
He added that addressing the needs of traders will stimulate the fishing sector as a reliable alternative source of livelihood other than pastoralism.
Ewoton said the lake, which is currently under-exploited, results in low fish production. He cited low-quality fishing gear, threats from Ethiopian militia, poor road linking Lake Turkana to markets in other parts of the country and Congo and Tanzania as well as poor handling facilities.
Acting County Trade chief officer James Lokwale said the county government is seeking to revive Turkana Fishermen's Co-operative Society Limited formed in the 1970s to play a pivotal role in marketing fish from the lake, raise the income of fishermen and traders and uplift the welfare of locals.
"Reviving the cooperative is critical for fishermen and traders in the county to commercialise the sector. Their bargaining power will also assure them of better returns," the county official said.
Lokwale said currently the fishermen at Lake Turkana are being exploited through unfair fish prices.
He said the fish market around Lake Turkana is currently controlled by cartels and middlemen who are buying fish for as low as Sh1.
"It is a sad state of affairs for our fishermen because despite the fish being exported to Congo they are earning very low income," Lokwale said.
Joseph Eyapan, a fisherman, said the cooperative society will continue to process fish, buy fish from members as well as establish ready markets to boost the fishing sector in Northern Kenya.
He said the revival of the cooperative society will help hundreds of fishermen who struggle for the few customers in Kalokol town.
Want to get latest farming tips and videos?
Join Us