Cotton farmers in Lamu cry out for government help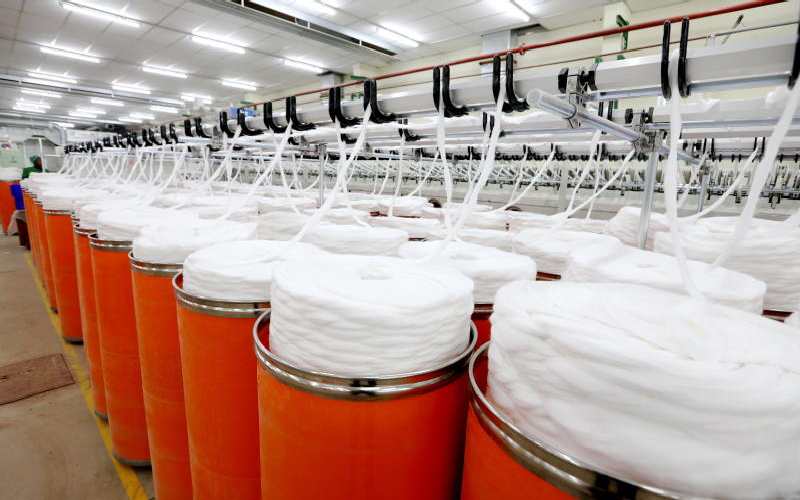 Cotton farmers in Lamu County want the national and county government to actualise the revitalisation of cotton growing.
"We are the largest producers of cotton in Kenya yet we lack basic support infrastructures like cooperatives, ginneries and plant and farm equipment to boost our yields," Mwangi Migwi, a spokesperson for the Lamu cotton farmers said.
Speaking at the Kenya Agricultural and Livestock Research Organisation (Kalro) Mtwapa station in Kilifi county, Migwi said Lamu is ranked as the leading producer of cotton in the country with an annual production of 811 metric tonnes followed by Meru (684 metric tonnes) and Homa Bay which produces 468 metric tonnes respectively.
''Farmers in Lamu face myriad of challenges in cotton production. The low cotton production is due to lack of high-yielding cotton seeds of varieties that are tolerant to pest and diseases,'' Migwi said.
He added that soil analysis and diagnosis of pests and diseases is also a challenge.
"We are in dire need of value addition facilities, infrastructure such as ginneries and other cotton processing facilities,'' he said.
Ginneries
He said with no working ginnery after the only existing one in the county shut down five years ago, farmers in Lamu are forced to sell all their cotton harvests (raw) to ginneries in Makueni and Kitui counties.
''Buy doing so, we loose all manufacturing multipliers and deny our people benefits accrued from the value chain,'' he said.
Migwi spoke at the conclusion of an intensive training on the cotton value chain for cotton farmers from Lamu County.
He said they are however grateful for the support the Lamu County Government and the government through the Agriculture Food Authority (AFA) that has given them 32 metric tonnes of quality hybrid seeds from India.
"But this not adequate though," he said.
He added that they are aware that Kalro has developed superior commercial varieties such as HART 89M and KSA 81M with a potential to produce 2,500 kg/ha.
''We urge the national and county governments to support Kalro to produce cotton seeds and establish soil and analytical laboratories in Lamu," he said.
The spokesman said Lamu also required multi sectoral support to boost the establishment of Lamu Cotton Industrial Park that will produce animal feeds, bio fertiliser, sanitary pads and bandages for hospitals.
The County Government of Lamu had plans to construct a Sh100 million cotton ginnery at Sinambio. Already, Sh20 million has been set aside through the Kenya Climate Smart Agriculture Project.
Once complete, the project will feature a three-gin ginnery with capacity to process 20,000 metric tonnes of cotton fibre annually from Lamu farmers, saving them from exploitative middle-men.
Ms Njeri Warimu, a cotton farmer at Mpeketoni said the actualisation of the project is long overdue.
The ginnery is a component of the proposed Lamu Cotton Industry Park that will cost Sh700 million.
Want to get latest farming tips and videos?
Join Us