Exporters seek new market for chilli amid EU restrictions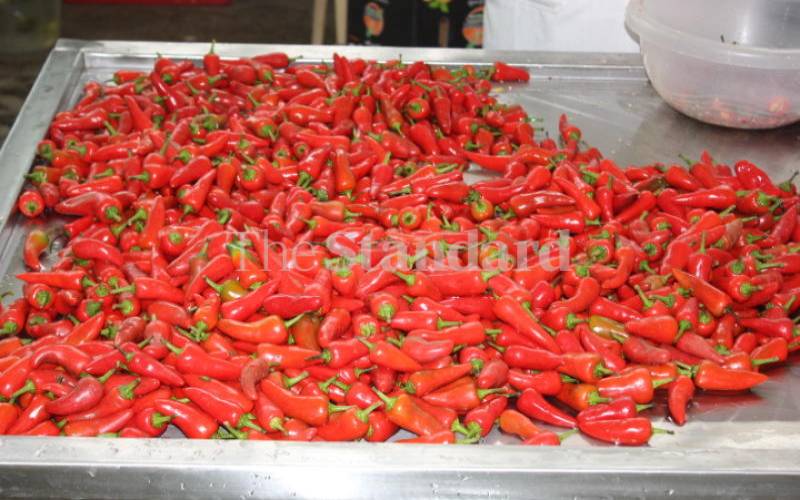 Exporters in Kenya are seeking new markets for chilli following the European Union (EU) restrictions due to the presence of False Codling Moth (FCM).
Chilli exporters have been grappling with the presence of FCM, an endemic pest, which is considered widespread in Kenya.
The EU in 2019 changed its regulation and made a law making FCM a quarantine pest within the EU and the United Kingdom (UK). This means that traders are not supposed to export a product that has FCM.
Fresh Produce Consortium of Kenya chief executive Okisegere Ojepat said there has been a significant number of interceptions of the Kenyan chillies consignment due to the presence of FCM.
Ojepat faulted the plant protection organisation, Kenya Plant Health Inspectorate Service (Kephis), for failing to properly guide the industry on ways to ensure the pest is not exported. Exporters have been forced by Kephis to apply the EU regulations across all markets.
Whereas the exporters are looking at markets in EU and UK, they also have markets in the Middle East, and are currently working to open markets in Korea, Japan, Thailand, India, Australia and exploring options of selling within Africa. These countries, according to FPC-Kenya, do not have restrictions on FCM.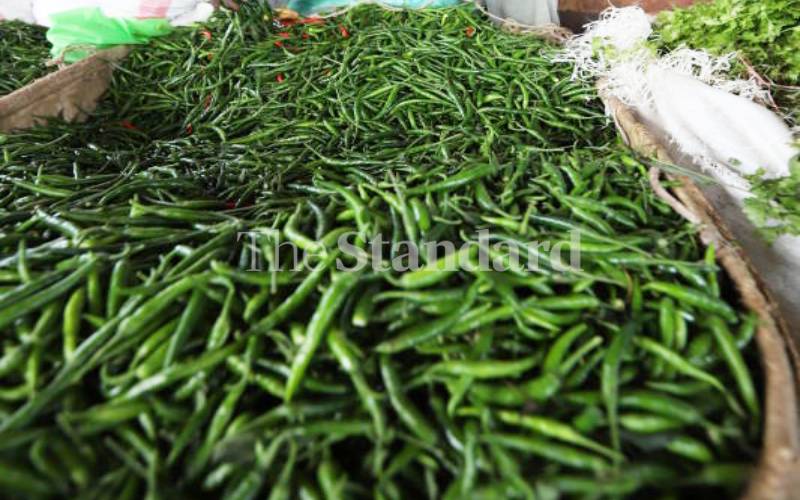 "We would like Kephis to deal with exporters based on the markets they supply. If you are supplying the Middle East, they have no problem with FCM as it is not a quarantine pest there," said Ojepat.
The exporters urged Kephis to ensure there is a post-harvest treatment protocol that is approved, adopted and implemented urgently.
Representatives from the EU will be visiting in six weeks to do an audit to ascertain whether there is compliance.
"We should not force exporters exporting to other destinations to adopt the EU regulations because it is only one of the markets. Kephis should focus on plant health and pest control and not on how much volume one exports," Ojepat said.
The options exporters and farmers have now been left with include either to produce from a place which is pest-free, that could be in a net, or a greenhouse or a combination of the pest free area and the post-harvest treatment that is acceptable within the EU and UK.
Gilbert Gitonga, an exporter of chili to the UK and Germany, says farming chillies in the net and greenhouses makes doing business expensive. He says a farmer spends between Sh800,000 to Sh1.2 million to purchase a standard shade net for a one-acre farm.
"The farmers that were plating chillies on open fields have stopped because of that, and this becomes another challenge to the exporter as supply goes down unless the exporter decides to farm by himself," said Gitonga.
He added that the people who are in the market are those that have complied with the EU directive and are willing to work on the challenges.
In 2020, the industry did better in terms of the volumes of exports of chilli, compared to 2019, despite the challenges of Covid-19.
The exporters pushed out 1.9 million kilos of fresh chilies to the market contrary to 1.2 million kilos in 2019.
Ojepat said they earned the country Sh554 million of imports in 2020 compared to Sh294 million in 2019.
The Korean market last year imported into their country more 140 million tons of chilies and Kenya sold nothing.
"That means that this value chain has potential growth, but requires concerted efforts and proper facilitation by the government, to allow them be able to do business," said Ojepat.
Want to get latest farming tips and videos?
Join Us