30 Kenyans picked for fellowship to boost food systems in Africa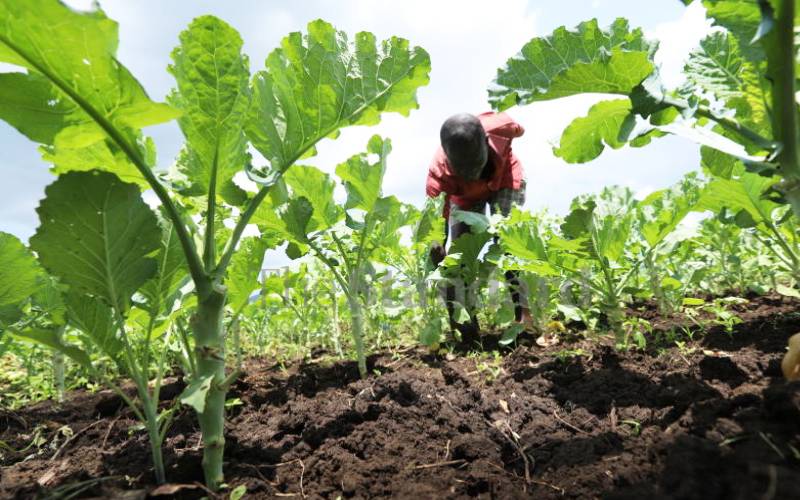 Thirty Kenyans have been selected to join the inaugural cohort of a prestigious international fellowship of thought leaders advocating food security, equitable access to markets and sustainable agriculture in Africa.
The African Food Systems Leadership Programme was launched yesterday at a virtual ceremony in Nairobi and Wageningen University & Research in The Netherlands.
The fellowship programme targets emerging leaders from the private, public and civic sectors to shape the ambitions, agenda and market dynamics that are needed to transform Africa's food systems, and ensure availability and access to healthy and sustainable food for all.
The first cohort comprises 30 mid-career professionals working in aquaculture, horticulture and agri-finance. They will undergo an interactive, four-month systems leadership training, followed by five months of support, including coaching on a food systems initiative of their choice.
"We are starting in Kenya and will expand to Rwanda at the end of the year. Our goal is to eventually cover more than 30 countries in Africa," said Joost Guijt, the director of the African Food Fellowship.
Key speakers challenged the fellows to be creative and promote solutions that speak to the unique needs of the continent.
"Only 4 per cent of sub-Saharan Africa is under irrigation. In China, it's 40 per cent. There is a great opportunity here for Africa to bring more land under cultivation especially as energy becomes cheaper," said Louise O Fresco, the president of the executive board of Wageningen University & Research.
Martin Kalungu-Banda, a renowned leadership expert, founder and director of Wasafiri, said Kenya in particular and Africa in general must transition to more efficient systems that make better use of existing resources.
"The soil is at heart of the problems facing Africa today. If we fix our problems with soil, we will be well on our way to fixing the other challenges we are facing. We can't copy what is happening in the West and expect to succeed. This fellowship gives me confidence that we have the right people thinking about these problems," said Mr Kalungu-Banda.
The programme is run by the African Food Fellowship and seeks to build African ownership and leadership of the solutions to the most pressing challenges facing food systems today, guided by the ethos of leadership development, incubation, networking and collaboration.
"The aim of the fellowship is to foster partnerships, innovation mindsets and resources to shift African food systems towards more regenerative and inclusive outcomes. This inaugural cohort is made up of passionate food systems leaders who are taking the proactive step to develop their individual leadership skills, networks, strategies and transformative action within African food systems," said Eunice Khaguli, the programme dean.
The fellowship is an initiative of Wageningen University & Research and Wasafiri, with the support of the IKEA Foundation.
The 30 Kenyans selected are: Winnie Yegon, Sieka Gatabaki, Tele Boit, Dave Okech, Safina Musa, Erick Ogello, Justus Wanjala, Charles Kagure, Elizabeth Gathogo, Leah Mwaura, Janet Ngombalu, Suleiman Singoro, Tom Ogweno, Waithera Ngángá, Michael Mutua, Kristian Larsen, Rashid Boru, Alex Akidiva, Dan Ouko, Serah Waceke, Ruth Lewo Mwarabu, Stella Wandera, Monica Githige, Grace Njoroge, Richard Midikira, Lilian Ndungú, Anthony Makona, Proscovia Alando, Fredrick Ouma and Charles Kanyuguto.
Want to get latest farming tips and videos?
Join Us