Over 2,000 soya farmers in Busia to get Sh25 million grant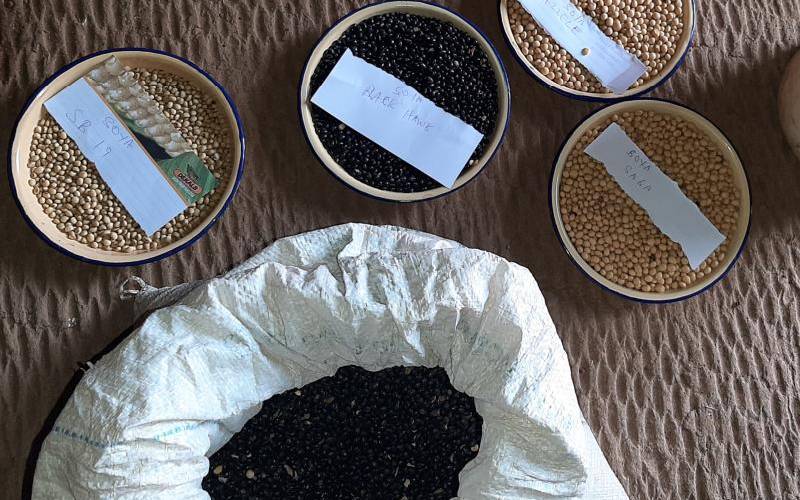 Some 2,000 farmers will benefit from a soya farming project in Busia County. The county has been selected because it has soils favourable for soya beans.
Busia County Government, USTADI Foundation and Eden Oils Ltd have entered into an agreement that will see farmers benefit from the Sh25 million grant for soya beans farming.
County Executive Committee Member for Agriculture, Livestock and Fisheries, Moses Osia, said the project which targets more than 2,000 farmers will run from January 2021 to December 2022.
At least 500 farmers will be recruited every season to add to those already selected for the pilot programme.
He said soya will be readily bought by Eden Oils as part of the raw materials for their oil production, while USTADI Foundation will support farmers to acquire farm inputs especially fertiliser and the right seeds. "This will be a great opportunity for farmers to have a ready market for their produce. With this partnership, we are sure of reviving stalled oil projects like palm oil production," said the county executive.
Osia said the project will lead to improved incomes, livelihoods and living conditions of farmers whose motto will be growing to sell and not selling to grow. "Soya is rich in protein and is a globally recognised pre-packaged meal for humans and a source of protein for animals. It is the main component of some processed foods and supplements such as soy meat, soy flour, soymilk, soy oil and confectioneries," said USTADI Foundation CEO George Mazuri.
Mazuri said its products are rich in omega-3 fatty acids and contain flavones, considered by dieticians and physicians to be useful in prevention of cancer. Soya products are also rich in minerals like calcium and magnesium.
Eden Oils project manager Joseph Ngugi said for 200 farmers, there will be one lead farmer while each aggregation centre will handle 1,000 farmers.
The targeted farmers will benefit from good agricultural practices, climate smart agriculture and access to markets.