Reality check: How to make agribusiness great in 2021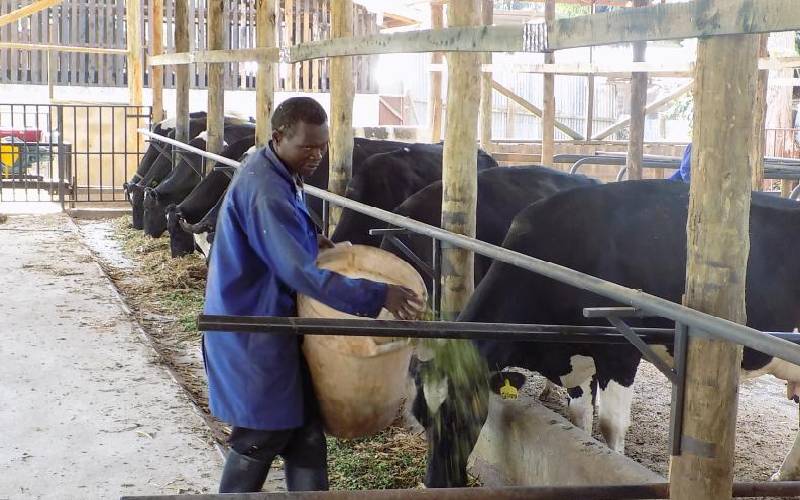 Dear Daktari,
Happy New Year. Like many Kenyans, Covid-19 pandemic made me a farmer by default since I was home most of the time. I am 58 and I have been advised to work from home by my employer. During this period, I successfully raised my indigenous birds from only ten to more than 100 and got good money during Christmas. I also took care of my three dairy crosses and I have seen the milk yields increasing. Having seen the potential of farming, I want to get into it on a serious note in 2021. Kindly advise me on this.
[Johnson Mutinda, Makueni]
Happy New Year Mutinda. Every new year gives us an opportunity to take stock of what we did in the previous year and see what we need to do in the current year to improve.
For a farming venture, it must be seen to be growing and this growth must be measurable. So how do you measure that growth? Well using various indicators which can be broadly be classified into two – reproduction and production.
Farming is like any other business venture with profit as a major goal. If you made losses, to grow you need to find ways of reducing the losses then convert them into profit. If you made profits in 2020; you must grow them by finding ways of increasing them in 2021. That is growth.
Back to the two key parameters — reproduction and production. Reproduction can be measured by increase in the herd size when an animal conceives and gives you a new calf. In a well managed dairy farm, a cow should give you a calf annually (not necessarily the calendar months but any 12 months in a cycle). Shoats, that is sheep and goats produce young ones at least twice a year. Production on the other hand is what the farmer gets from his animals which includes meat, milk, eggs, wool, hide and skins.
That said, there are many ventures you can choose from this year. It pays more and saves time if you interact with other farmers; especially those that have been successful in a certain venture. Even those who have been unsuccessful could still give you lessons of why they failed so that you can fill in the gaps or avoid similar blunders.
Greatest challenge
Let us use the example of Mutinda. He has the option to expand his indigenous chicken, but as he does that it could be good to learn that he made a killing out of a seasoning activity (Christmas), which is 12 months away. It does not make economical sense to wait till then. So, the greatest challenge is to look for other secure markets that can buy his poultry before then. There is a good demand for indigenous chicken at the moment. I won't say much about this as my colleague Dr Watson Messo does that every Saturday in this pullout.
Take a quick survey and help us improve our website
Take a survey
For the dairy, Mutinda noted that his presence has increased the body score and milk production. He did not mention productivity though, but I would want to assume a positive effect. Now what do we learn from his experience that can help us livestock farmers in 2021? The importance of supervision. Most telephone farmers lose because of this simple management practice.
Research
To sharpen your craft, be keen on research. Read and research widely. There are magazines, websites, radio and TV programmes that offer useful farming information that can transform your business. Our very own Farmer TV is dedicated to agricultural extension and most importantly farmer groups. Join a WhatsApp group for farmers, visit fellow farmers and you will learn skills that will make you a better farmer in 2021. All the best in your undertaking.
[The writer is the Vet of the Year Award winner and works in the Division of Communication and Vet Advisory Services within the Directorate of Veterinary Services; [email protected]]