Kenya-US in trade deal talks as tea sales increase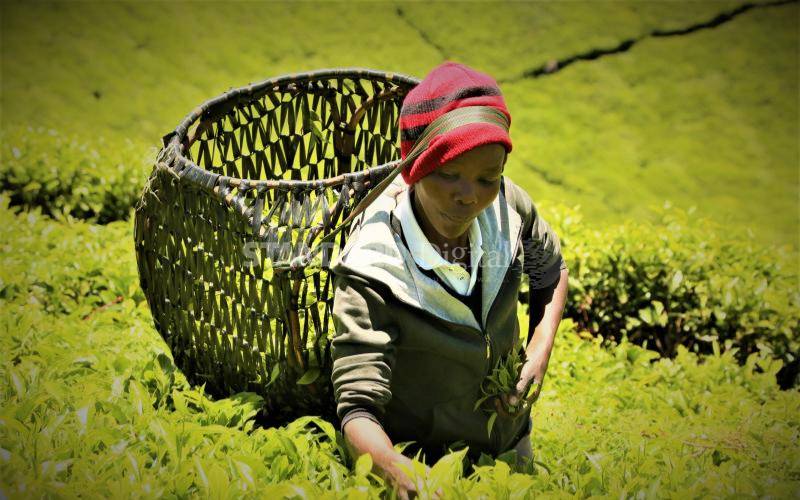 President Uhuru Kenyatta has said negotiations are underway for a Free Trade Agreement with the US.
Once concluded, the Free Trade Agreement will be the first between US and a country in SubSaharan Africa.
As testament that this is a shift in a profitable direction, earnings from Tea from January 2020 to October 2020 placed Kenya as the 3rd largest tea producer in the world.
Speaking at Nyayo Stadium on Saturday when he led Kenyans in marking the 57th Jamhuri Day, Uhuru added that there is a need to diversify the agricultural portfolio.
"We have also supported new cash crops such as avocado; where we are now the 7th largest producer globally and the top country on the continent."
Food security, safe drinking water, decent housing and quality education are basic needs that are also critical planks of the president's Big Four agenda.
On food security, the country is inching slowly towards sufficiency.
As of this year, maize production is projected to rise by 12.7% while that of potatoes is projected to go up by 19.8%.
Regarding safe drinking water, the record is even better. When the Nairobi Metropolitan Services started, each household in the informal settlements was reported to consume an average of 80 litres of water per day at the average price of Sh40 per day.
Water consumption alone represented about 10% of the daily earnings of the settlement dwellers.
The Nairobi Metropolitan Services set out to drill 93 boreholes in 100 days to provide free water to the settlement dwellers.
"The demand for this service pushed us to sink an extra 100 boreholes, bringing our total boreholes in the Nairobi Metropolitan area to 193."
According to Uhuru, in 2021, the area under irrigation will be 450,000 acres; significantly boosting our agricultural output.
Regarding land and housing, yesterday, I assented into law the Sectional Properties Bill, which seeks to deepen the reforms we are undertaking in the lands sector and thus improving the vibrancy of land as a factor of prosperity and development in Kenya.
Want to get latest farming tips and videos?
Join Us