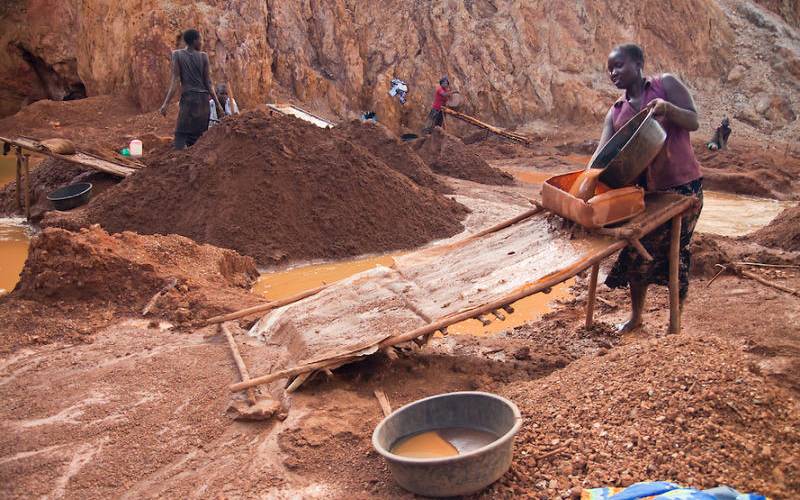 For a long time, most farmers in Kenya and elsewhere have held on to the belief that sandy soils are not suited for agricultural production.
Sandy soils have largely been overlooked owing to their soil texture and structure that rapidly loses water and nutrients from crop roots. In Kenya, sandy soils are found mainly in the arid and semi-arid areas of Eastern and North Eastern Kenya. In these regions, the vegetation is highly scanty on about 0.1 million hectares of potentially arable land.
With the increasing impact of climate change, rain patterns are changing with farmers experiencing delayed rains or too little, which exacerbates the agricultural production in semi-arid regions.
For sandy soils, one of the major challenges is that even with irrigation and fertiliser application, the nutrients are quickly washed away and the crops do not benefit from these nutrients.
Consequently, most farmers in these areas have given up on farming due to a minimal or a complete lack of harvest in each crop-growing season.
Without working on the water and nutrient retention capacity of soils, returns on farmer investments remain low and the ever-increasing demands for food remain in the deficit. Finding a solution to this situation may partially help meet the internal food demand in Africa, a continent with 51 per cent of the world's sandy soils.
New science
As we celebrate the World Soils Day today, it is important for research institutions, governments and investors to put more focus on sandy soils.
Thankfully, new science has presented some potential solutions for these low productive soils. Professor Alvin Smucker of Michigan University observed that not all sandy soils share the same composition.
In one farmer's field, some sandy soils are deep while in another they have a more shallow clay layer that retains highly available water and nutrients in the root zone for long.
To mimic this phenomenon, professor Smucker designed the sub-surface water retention technology (SWRT). The technology has been tested in several countries outside Africa, and evidence shows three-fold increase in maize yields and other crops.
New knowledge
In Kenya, the technology is implemented through a new project funded by the Nordic Climate Facility. The implementing consortium are piloting the technology on selected farms in Makueni County, where agricultural officers from the county government and Kenya Agricultural and Livestock Research Organisation (Kalro) are supporting with the local knowledge.
Early January, Smucker trained 20 young people and a few selected farmers in the region on the SWRT technology. To-date, the new technology membranes have been installed on on 14 farms in Kibwezi and we are targeting to reach 20 farms with the technology for demonstration purpose in the region.
This project will assess the productivity of drought-tolerant crops, mostly legumes, maize and water melons.
This project provides opportunities for farmers, from outlying regions, to learn how to expand their low production soils into more profitable agriculture during widely announced field demonstration days.
As this technology dramatically expands crop production in Kenya, the technology will be a game-changer that will be the gateway to reclaiming sandy soils.
Working closely with the Ministry of Agriculture and other county and national agricultural bodies, data collected in SWRT-improved sandy soils will be useful in exploring how to scale up this technology sustainably to other regions in the country and beyond to improve soil quality.
[Sylvia Nyawira is a crop and soil carbon expert at the Alliance of Bioversity International and International Centre for Tropical Agriculture]