Shot in the arm for rural farmers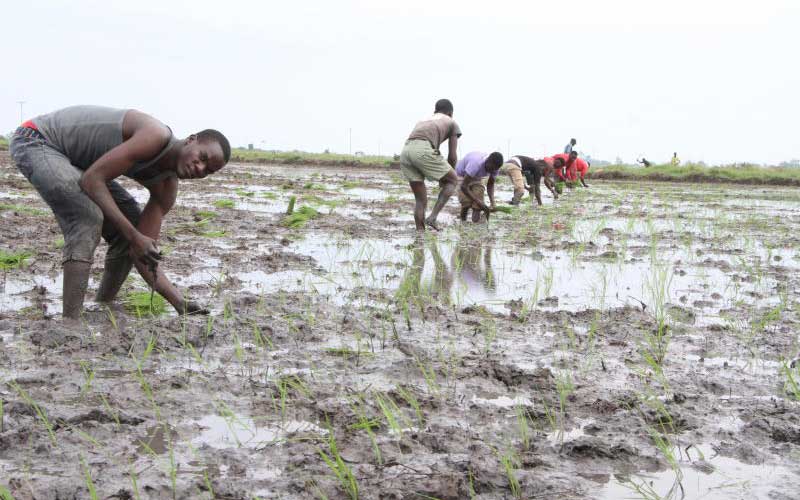 Access Bank says it will work with farmers to boost their production capacity while helping to unlock the rural economy where more than 70 per cent of Kenyans live.
Group Managing Director Herbert Wigwe says the firm, which recently acquired Transnational Bank, will seek to penetrate Kenya's agribusiness zones across the 47 counties.
"With over two-thirds of the country being rural, a more aggressive financial inclusion drive will further improve lives," said Mr Wigwe.
Kenya, whose mainstay is agriculture, grapples with challenges of erratic rains, high cost of fertilizer and pesticides, with farmers also decrying existential post-harvest losses.
"Access Bank Kenya is excited about the potential that exists in this market, and the opportunity it has to take the lead in unlocking this potential," Wigwe said in a statement.
Most rural farmers face difficulty in accessing seeds and fertilizers, irrigating their lands, ensuring good yields and accessing ready markets.
Wigwe said the bank will be tapping on Transnational's direct connection and relationship with farmers to help them realize even higher dreams.
Access bank has a network of 600 branches and service outlets, spanning three continents with presence in 15 countries and commanding a customer base of 32 million.
It is one of the top commercial banks in Nigeria by assets, with a 2019 Start Credits survey placing it third nationally, with total assets amounting to Sh1.7 trillion.
Want to get latest farming tips and videos?
Join Us