Small scale vegetable farmers benefit from Israel's support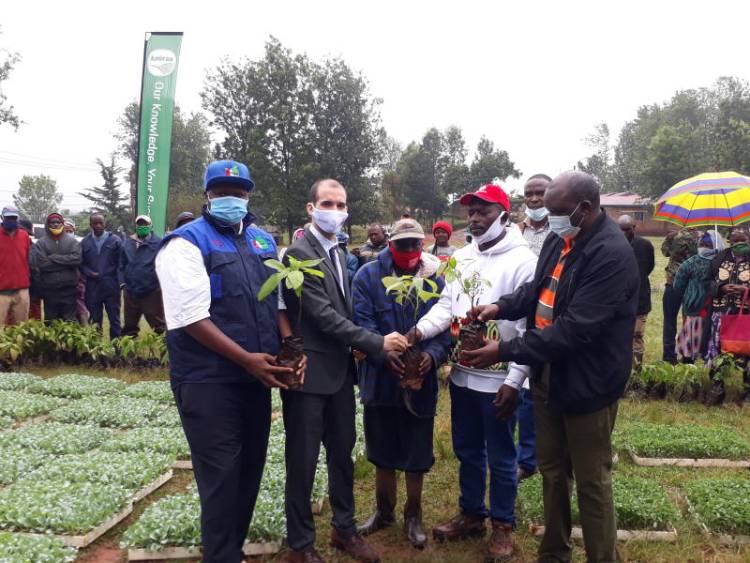 Hundreds of farmers from Murang'a are set to benefit from hybrid vegetable seedlings in a joint program between Israel and Ahadi Trust.
They will benefit from a partnership between Israel Government and Ahadi Kenya Trust aiming to boost food security in the villages, as well to generate income for the farmers.
In the programme, the farmers have formed Ngutu Farmers Association that has identified buyers of their farm produce to improve their livelihood.
Ahadi Trust Executive Director Stanley Kamau said that farmers will be consolidated into groups to enable bulk production of the produce.
He said Murang'a being an agricultural county, it has large potential which is yet to be utilized by the locals.
He said the program will kick off with 50 farmers, but the same shall be duplicated to reach out to more farmers in the other sub-counties.
Kamau said the farmers shall be provided with farm inputs and given technical assistance by agricultural extension farmers to ensure quality produce.
"We have engaged other partners who will help in fetching market for the produce and the money gets back to the farmer" he said.
Kamau said he has a plan to ensure Murang'a becomes the largest vegetable producer in the country, saying the county has the potential.
Deputy Israel Envoy to Kenya Mr Eyal David said through the partnership the farmers will gain more as there is a ready market for fresh farm produce.
Israel government has a development partnership with Kenya, in the agriculture and water sector.
"Every year, 100 farmers go to train in Israel on better farming practices. Last year, Kenya's water experts were on a tour to the desert and learned on water harvesting technology among other technologies," he said.
In the fight against Covid-19, he said Israel supported efforts made by the government to prevent the spread.
Through the partnership that will extend to other parts of Murang'a, 50 pioneer farmers from Ngutu village have been selected, after they recovered from jigger infestations.