All you need to know about crop rotation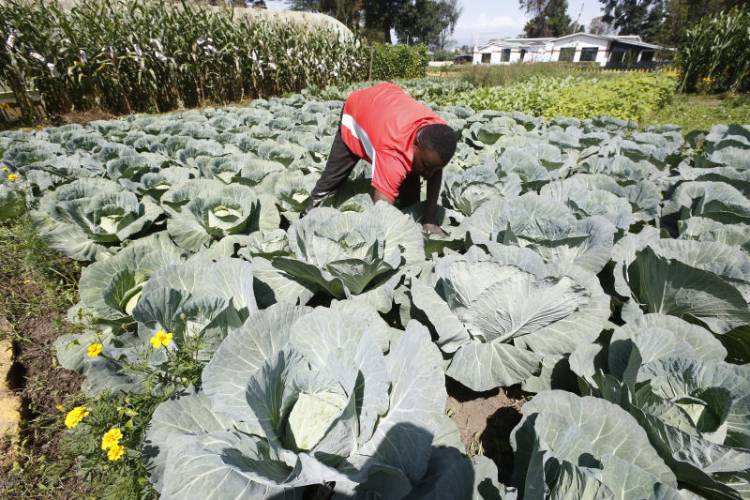 Crop rotation or growing different crops on the same land season after season, can be difficult to understand. Farmers who have been exclusively growing maize may ask, "Why should I reduce the quantity I plant and substitute it with another crop?" Well, the beauty of crop rotation is that it will increase maize yields.
Mono-cropping
Growing the same crop on the same field makes the soil less fertile. This is because planting the same type of crop in the same land drains the nutrients needed to support the plants' growth. Growing the same crop season after season might increase the built of pests and diseases for the crop grown. The land will also be susceptible to soil erosion.
Crop rotation helps to mitigate the effects of mono-cropping. This is because plants require different types of nutrients from the soil and changing of crops routinely will allow the soil to remain fertile because of the different nutrient requirements each season.
Why rotate?
Leafy plants release phosphoric acid required by root plants. Root plants in turn produce potassium needed by legumes. Legumes in turn release nitrogen that is essential for plant growth. Rotating crops increases yields in the long term because of the nutrients built up. It will allow usage of different nutrients from the soil at various time rather than using the entire nutrients at once. Switching up the crop sequence disrupts the pests that have made their home in the planting areas.
Detaching the host crops from the soil hinders the cyclic growth of the insects that eventually prove to be harmful, thereby reducing the need for pesticides. Rotating your crops with those that have deep roots and those that don't enhances water infiltration and reduces soil erosion and leads to a more stable soil structure.
Crops to rotate
When choosing crops, diversity is key. Growing cereals, oil seeds and pulses in a long-term rotation has been shown to provide the best benefit to soils and to crop yields. Rotating wheat with oil seeds and pulses have been shown to increase yields by 15 per cent. Pulses or legumes can fix up to 80 per cent of nitrogen from air, which can be used by subsequent crops and reduce nitrogen fertiliser requirement.
Legumes include beans, peanuts, peas, alfalfa and chickpeas. Root crops include onions, carrots, garlic, radishes, beets and turnips; all of which grow underneath the soil. Mostly, they require nutrients that promote root growth. These are phosphorus and potassium. Other forms of root stimulation include B1 Vitamin and auxin plant hormones.
Leafy crops include lettuce, spinach, cabbage and various other greens. These require a lot of nitrates to grow primarily but also use boron, chloride, iron, manganese, copper and zinc. Fruit plants include tomatoes, eggplants, melons, cucumbers, and tomatoes; all which grow as stem outgrowths on their parent plants. Fruit-based plants require different sorts of minerals, including phosphorous, nitrogen, calcium, manganese, iron and zinc.
Want to get latest farming tips and videos?
Join Us