Standard Group, Farmster ink deal to link farmers and buyers in new app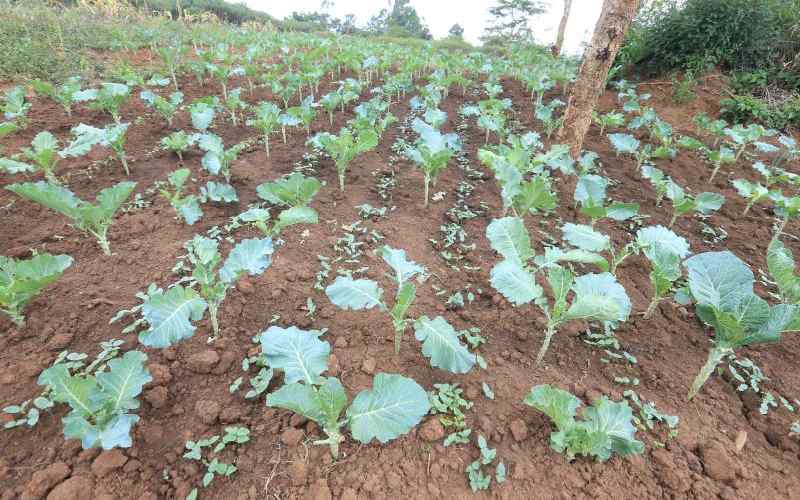 Farmster and Standard Media Group have signed a deal to promote the "FarmKenya" App and SMS tool for local farmers and produce buyers to connect nationwide.
Farmster is an Israeli tech company that runs a digital platform for connecting farmers and local buyers using SMS and a Mobile App, and has been operating in Kenya since November.
As the agriculture sector in Kenya faces massive disruptions due to the ongoing Covid-19 pandemic and Desert Locust invasion, a new, revolutionary digital platform is being launched to allow Kenyan farmers and produce aggregators, traders, wholesalers and buyers to connect with each other at the touch of a button.
Kennedy Ouma, Project Officer at Standard Group's FarmKenya Initiative, says: "We're excited about this partnership to help our customers - many of whom are farmers - to market their farm products through this innovative technology. We know that many markets have been disrupted by the pandemic, and both farmers and buyers struggle to find each other. This platform solves that."
In a statement to the newsroom, Farmster CEO Adam Abramson said the platform is similar to an online classifieds service, and allows farmers to publish their expected harvests using a "smart" SMS system.
Farmers will share where they live, what crop they are growing, when, and how much they will harvest.
Buyers can then find them using the FarmKenya App, and connect to them through a phone call. The SMS is available for free in English and Swahili - farmers simply send an SMS to 40446 on a Safaricom line to begin.
The App is available here for Android devices and here for Apple iOs.
In the partnership, Farmster is bringing its innovative technology, which is powered by Artificial Intelligence, to the table, while Standard Group will be promoting the platform across its many channels.
Take a quick survey and help us improve our website
Take a survey
The goal is to reach 200,000 active users of the platform in the coming months, and offer farmers and buyers a new way to connect.