Food security still possible despite Covid-19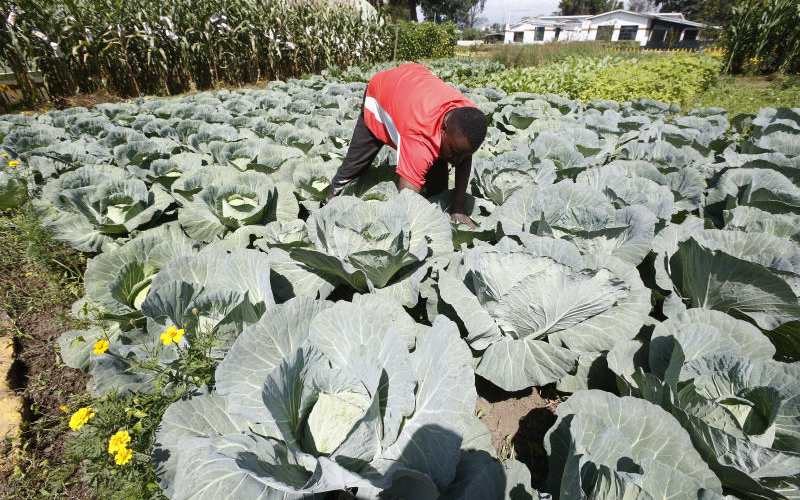 Amid the Covid-19 pandemic, nations are grappling with its economic effects which have led to another shock in terms of food security.
Many vulnerable people are involuntarily forced to stay at home and not work as a result of the health crisis, making it more difficult to make ends meet.
Restrictions on movement as well as social distancing have caused a significant strain on food supply chains at production and distribution points.
The result of this could be food insecurity, if not handled properly.
According to the UN, a predicted 265 million people worldwide will face acute food shortage by December 2020.
Previously, before the pandemic, this number was predicted to be 135 million. With the doubling of this figure, the situation calls for innovative thinking.
Prior to the pandemic, the World Health Organisation predicted that 1.3 million Kenyans were facing acute food shortage as a result of droughts and extended rains during the harvesting season, as well as the locust infestation.
The locust infestation has been worse than anything we've seen in a decade.
These natural causes are largely beyond our control, and a result of climate change caused by countries that pollute the environment more.
However, they are our problems, and we have to fix them.
According to the Kenya Food Security Steering Group, a committee run by the government to work towards ensuring food security, our food availability remains stable as a result of favourable harvest due to above average short rains last year in most agricultural areas. This means food is available.
The weighty issue then, in light of the Covid-19 pandemic, is how to ensure Kenyans get access the food. The surest way is proper planning and prudent spending.
Even though Covid-19 has changed our reality, it is important that policy makers change tack. Indeed food security is among President Uhuru Kenyatta's big four agenda.
Food security is a fundamental human right. Since many people are unemployed because of the pandemic, they are having a harder time purchasing food. This in turn hurts the farmers and the produce salespeople in the market, who cannot earn a living when people are not buying their products.
One solution to this is cash transfers to the most vulnerable. Since Kenya has very high internet and mobile penetration rates (84 per cent and 95 per cent, respectively) one way to achieve this is by transferring funds directly to those in need of money to get by.
This would require a concerted effort to coordinate and distribute according to need and to make sure money is reaching the right people.
Kenya is facing one of its most challenging moments in recent history. It is very difficult to predict what disasters will occur that are beyond our control. When it seemed as though the threat of food insecurity could not get any worse during the locust pandemic, we were faced with another pandemic - with a global scale.
The question is how we, as a nation, deal with every challenge that comes our way. Rather than giving up in despair, it is important that the government works with citizens to come up with practical and sustainable solutions.
Some palliatives, such as cash transfers, could be beneficial in the short term. For the long term, it is key that whoever succeeds Uhuru in 2022 focuses on food security. If this agenda falls by the wayside, all of the hard work we have done up until the Covid-19 era will go to waste. It is a pity to squander hard work, just as it is a pity to squander food.
-The writer is a development communication expert
Want to get latest farming tips and videos?
Join Us