Free fertiliser for vulnerable farmers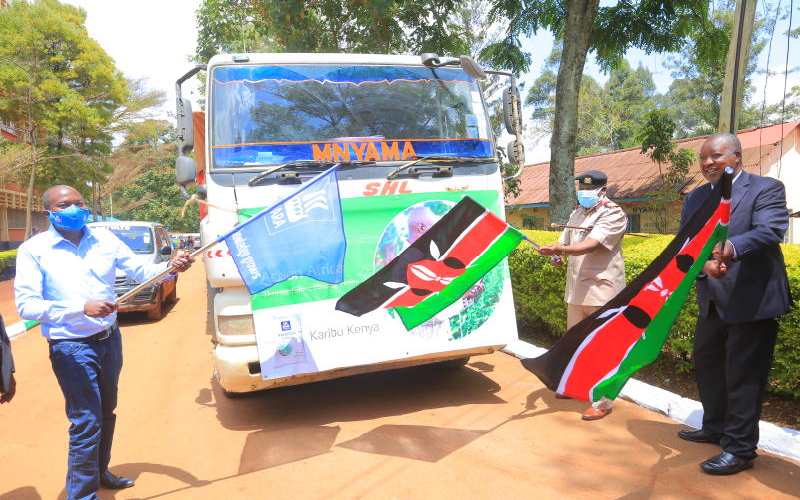 About 18,000 farmers from South Nyanza have benefited from a consignment of 2,500 tonnes of fertiliser to use in their farms during the August-October planting season.
The donation was a mixture of both planting and top-dressing salts that were donated through an initiative dubbed 'Action Africa: Thriving farms, thriving Future' that was spearheaded by Yara East Africa, a private fertiliser manufacturing company.
Nyamira Deputy Governor Amos Nyaribo and Yara East Africa's Commercial Manager Vitalis Wafula flagged several trucks carrying the fertiliser for distribution to the farmers in Migori, Kisii, Homa Bay, Nyamira, Narok and Bomet.
"This is the first consignment of NPK fertiliser meant for smallholder maize farmers in the six counties and they will be distributed to 3,000 farmers from each of the counties," Wafula said.
According to the officers, the fertiliser will be issued based on the vulnerability of each of the beneficiaries.
The Sh800 million initiative in Kenya provides for fertiliser and extension support to farmers using digital communication platforms, communication at the point of collection and field visits on how to best utilise farm input including the fertiliser.
"This initiative will help smallholder farmers from vulnerable communities with a hand up and secure food production in the wake of the Covid-19 pandemic where lives and livelihoods are at risk," he added.
Nyaribo tasked the agricultural entities working for the good of farmers to endeavor in promoting agriculture among youths.
"We cannot be talking of agriculture as being the future of the nation if the youths are not fully engaged in agriculture," the Deputy Governor said.
He said the country's food security risk was real and young people have to be fully involved in farming.
Want to get latest farming tips and videos?
Join Us