Farmers to get free fertiliser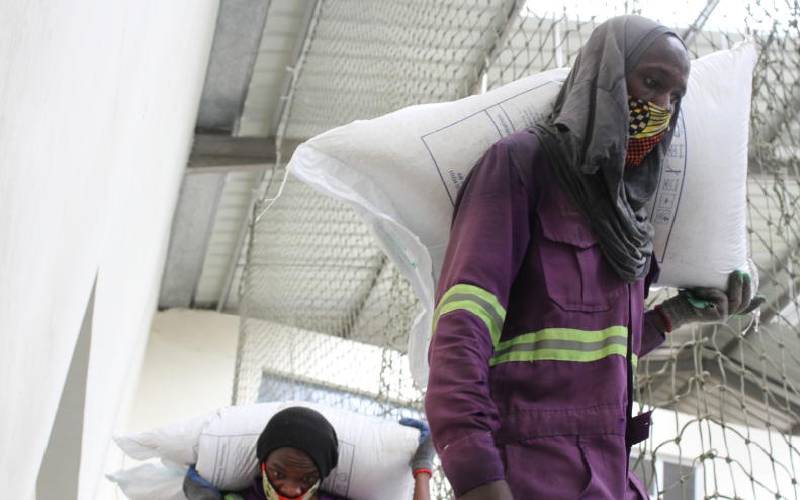 Fertiliser manufacturer Yara International has partnered with 22 counties to donate the agricultural input and offer digital knowledge support to farmers.
About 73,000 farmers will benefit from the programme with each receiving three 50-kilogramme bags of fertiliser for planting and top dressing their maize crop during the short rain season of August to November.
The farmers are part of 250,000 smallholders in seven countries across southern and eastern Africa benefitting from the initiative dubbed Action Africa: Thriving Farms, Thriving Future.
The shipment of 13,000 tonnes that docked in Mombasa at the end of July has been customised and calibrated to meet the soil needs of maize farmers from Western, Nyanza, Rift, Lower Eastern, Central, Upper Eastern and Coast regions.
The initiative seeks to provide an avenue to enhance food production and boost food security even as the Covid-19 pandemic continues to ravage the economy, threatening to increase the number of those that are at risk of hunger.
Devastating crisis
"Vulnerable communities may face the most devastating food crisis in decades. If we don't act now, millions of people will be pushed into deep poverty and hunger," said Svein Tore Holsether, president and chief executive of Yara International.
"This is especially worrying in Africa where lives and livelihoods are at risk. As a critical part of the food value chain, we have a responsibility to support vulnerable farming communities and help avert a hunger crisis."
The initiative is supported by the United Nations, the Norwegian government and several African institutions.
Yara's fertiliser and agronomic support is expected to triple maize production and feed more than one million people across Kenya, Uganda, Rwanda, Tanzania, Zambia, Malawi and Mozambique for one year.
"This initiative provides a good model for how the private sector and individual companies can step up, in partnership with African institutions, governments and organisations to help sustain production and food supply chains and safeguard the people most at risk during this pandemic," said World Food Programme Executive Director David Beasley.
Want to get latest farming tips and videos?
Join Us