Safety must be guaranteed through the entire food chain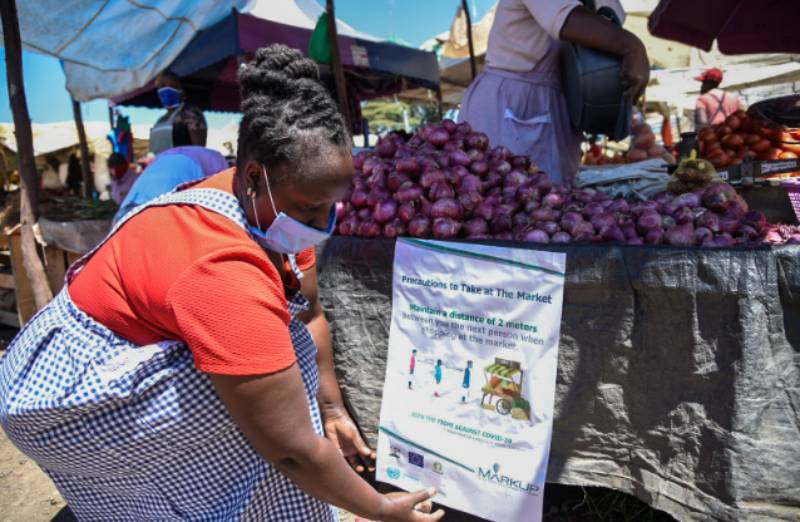 Agriculture is a key pillar to Kenya's economy, food and nutrition security, contributing about 65 percent of the country's total exports.
However, this security can only be realized when food safety is keenly observed along the whole value chain; from production, to packaging, to transportation, trading and consumption.
Therefore, food safety is a collective responsibility, which should be observed by all. If properly observed, production, processing and consumption of safe food will lead to a healthy and wealthy nation.
With funding from European Union (EU), the United Nations Industrial Development Organisation (UNIDO) has been implementing the Market Access Upgrade Programme (MARKUP)
The project aims at promoting competitiveness and food safety for Kenyan produce; locally, regionally and internationally.
This is a great initiative for the development sector teaming up with the government and private sector in playing key role of promoting Kenya's agriculture and trade sectors.
There cannot be food safety without relevant communication on the same. It is only through proper communication that relevant stakeholders get to learn the importance and impact of food safety, for their health, the health of others as well as for economic empowerment.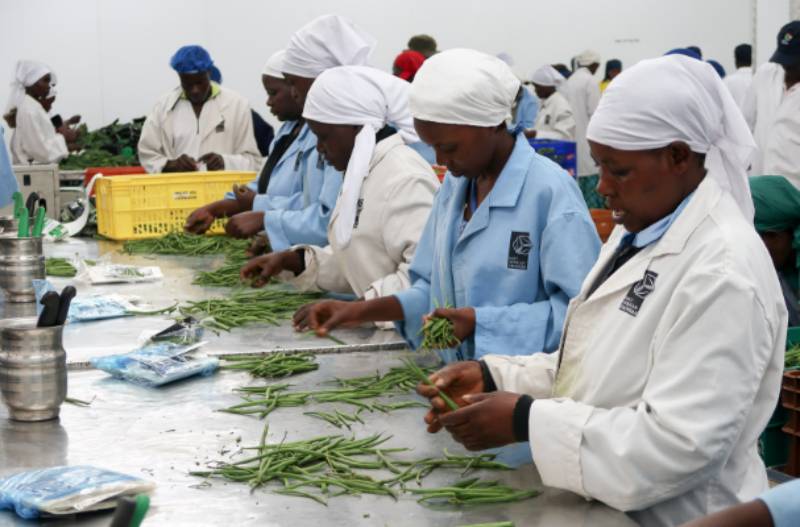 In the wake of COVID-19, MARKUP has especially been actively involved in promoting food safety through an extensive campaign via both traditional as well as digital media platforms.
The messages being passed across include; need to wash hands before handling food, importance of washing fruits and vegetables with treated water before consumption or cooking where applicable, need to wash shopping bag after every visit to the market, among others.
But, the issues of food safety go beyond the current COVID-19 pandemic, and most of the practices like hygiene should be a culture, rather than just triggered by a pandemic.
So far, the campaign has reached over 3.1 million people through twitter and radio messages. More people have been reached through other channels including posters which were distributed to a total of 15 counties.
Among the counties which have received these posters include Nairobi and Mombasa, both which have been hardly hit by COVID-19. Also, in this list are Nakuru, Bungoma, Busia, Trans Nzoia, Kisumu, Siaya, Makueni, Taita Taveta, Machakos, Kajiado, Kakamega and Nyandarua. The posters are targeted at reaching over 204,000 persons, with messages displayed in both English and Kiswahili languages, to widen the demographical reach.
Collaboration with relevant government institutions and departments, especially the Ministry of Agriculture and the State Department of Trade has worked perfectly in verifying the messages and distribution of posters. Indeed, teamwork wins.
MARKUP's food safety campaign has been more intensified this week, ahead of the World Food Safety Day Week. We join the rest of the world in calling for collective responsibility towards food safety, asking for engagement of governments, producers, development organisations, transporters, traders and the consumers.
MARKUP project will endeavour to expose agribusiness entrepreneurs to more markets locally, nationally and internationally.
This will not only trigger more production, but also mitigate post-harvest losses which often happen due to overproduction amid limited market availability.
Stefano Sedola
Chief Technical Advisor, UNIDO - MARKUP
Want to get latest farming tips and videos?
Join Us