Farmers eager for disease resistant and high yielding cassava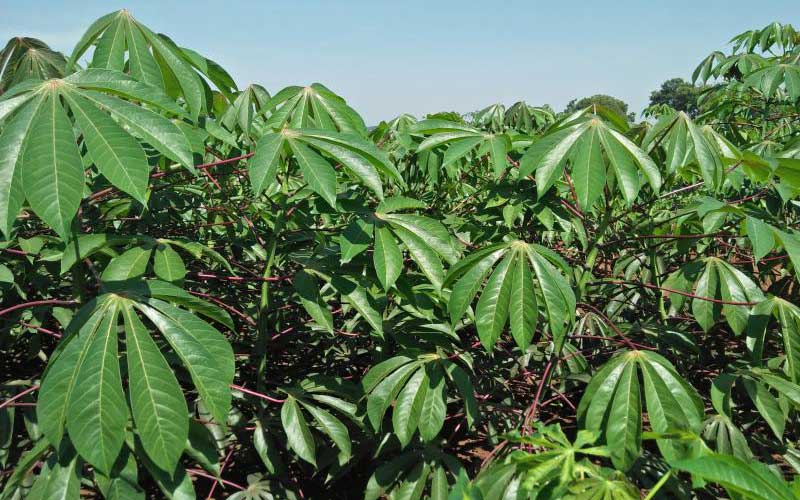 Cassava farmers in Busia County are optimistic that the plan by the Kenya Agricultural Research Institute (Kalro) to introduce a genetically modified variety will be endorsed by the general public.
According to lead scientist for the Kalro's Virus Resistant Cassava for Africa Project (Virca Plus) Douglas Miano, the modified seeds are resistant to drought, disease and are high yielding.
Under their Tangakona Cooperative Society, the farmers held that the scientific seeds will be a solution to the low yield, cassava brown streak disease and cassava mosaic that often hit their crops.
Their remarks come after the National Biosafety Authority (NBA) place an advertisement in local dailies asking for written submissions on what Kenyans thought of the modified version of cassava.
Catherine Otaga, one of the farmers, says she is patiently waiting for the approval and roll out of the new seeds. Ms Otaga, also doubles as the chairperson of the Tangakona society – a group of at least 327 cassava farmers.
She has been cultivating cassavas in her two acres of land in Nambale for 10 years now. However, the venture has been chequered with challenges more so diseases and unavailability of quality seeds.
"Farmers are forced to cut the stem of the affected cassava to plant in new seasons because they have no alternative. The current soil fertility also seems not suitable for the old version of the cassava seed," said Ms Otaga.
Cyprian Odhiambo, another farmer, also shared in Ms Otaga opinion, adding that it was the right time for Kenya to embrace the modified seeds just like BT cotton.
"The ash we apply on the stems of the cassava plants are not working and as a result we have ended up with low yield," said Odhiambo who owns also two acres of cassava plantation in Malanga, Nambale.
Take a quick survey and help us improve our website
Take a survey
He sells his crops to the Tangakona Cooperative Society when they are due for harvesting just like Pasiliano Omaseti from Malaba in Teso North Constituency.
"It is my hope that members of public will support Kalro's idea to have new seeds in Kenya because we have recycled seeds for many years," added Odhiambo.
New seeds
Kalro announced the discovery of the new seeds in September 2019. The agency has one of its three research centres in Alupe, Teso South Constituency from where it has been conducting field trials.
It has since forwarded its proposal to the regulator, seeking for approval of the variety to subsequently roll it out to farmers particularly in Western, Coast and Central regions where according to experts, it is bound to perform better.
NBA will receive feedback from the public up to June 30 and thereafter make a decision on the application based on environment, food safety assessment and relevant comments from Kenyans.
"In the event the authority decides to approve open field cultivation and placing on the market due processes governing any further testing, official release and commercialization of the cassava seed and plant varieties in Kenya shall apply as per existing national policy, legislation and guidelines for handling genetically modified crops and new crop varieties," NBA said in its notice.
How it was made
Dr Miano told Farmers.co.ke that his team took the disease prone cassava seeds commonly planted in Kenya and added in some modern technology to make it resistant to drought and diseases.
"We assessed the new technology and concluded that it is working, the crop is safe for consumption and environmental friendly," he said.
Kenya became the seventh country in Africa and 15th globally in March to launch genetically modified pest resistant cotton seed variety dubbed BT to revitalise the moribund industry.
While presiding over the launch at the Alupe University College in Busia, Agriculture Cabinet Secretary Peter Munya said farmers were bound to reap from the new variety and a step towards reviving the cotton industry.
"The new seed will boost cotton production by improving yield per unit area and guarantee our textile factories of sufficient raw materials," the CS said.