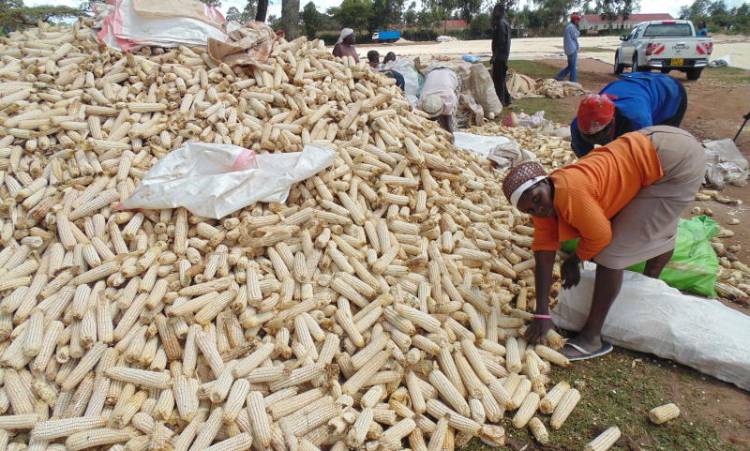 A section of Members of Parliament want plans to dissolve the Strategic Food Reserve Trust Fund (SFRTF) and its functions transferred to the National Cereals and Produce Board (NCPB) halted.
Lugari MP Ayub Savula and his Cherangany counterpart Joshua Kuttuny said the move will create room for some individuals to misuse the Sh10 billion allocated to the body and give a field day to unscrupulous maize importers.
Savula argued that the fund has an agency agreement with the NCPB who on instructions of the fund, undertakes the services of procurement, storage, transport and sale of stocks and remits the proceeds to the fund then get paid for the services upon submission of invoices.
"Unfortunately, NCPB has overtime been unable to provide the right invoices and have ended up not being paid, thus accumulating debts of unpaid invoices," said Savula.
Kutuny also questioned the dissolution of the fund. There is a conflict of functions of administration of the fund as the administrator who is the Crops Principal Secretary, is also a member of the Strategic Food Reserve Oversight Board. This is after Cabinet resolved that the SFRT fund be dissolved within the next six months.
Already Treasury CS Ukur Yatani has published legislation to revoke the laws establishing the SFRTF.