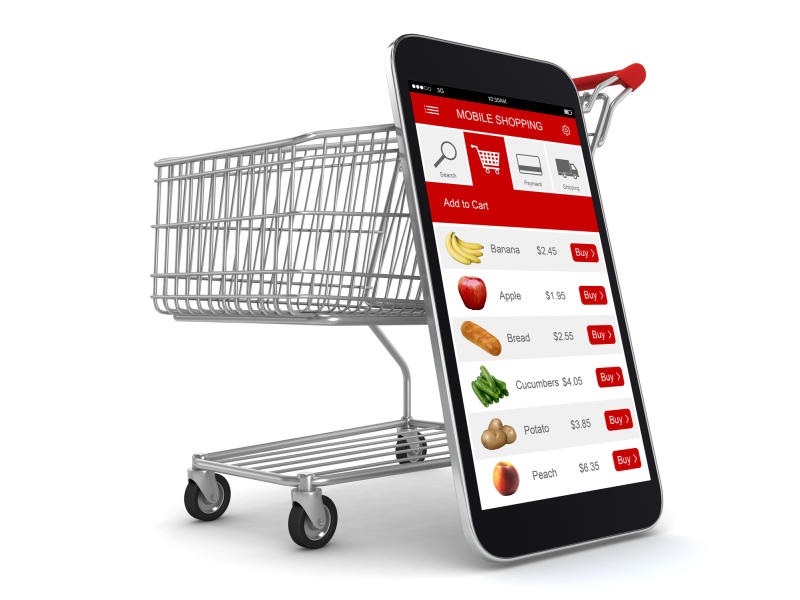 In the corporate world, Peter Njonjo needs little introduction. He was one of the senior most Kenyans in Coca Cola, rising to head the beverage giant's West and Central Africa regions. But it is his current exploits in the retail food industry that will test the mettle of the dyed-in-the-wool corporate chief.
While still at Coca Cola, Njonjo had read and internalised several World Bank documents on Africa's food security. Reports indicated that sub-Saharan domestic food market is currently worth over Sh30 trillion and set to grow to over Sh100 trillion by 2030.
However, consumers in many countries on the continent were spending more than 50 per cent of their disposable income on food due to the fragmented retail market. On the other hand, 70 per cent of food in Kenya comes from small scale farmers who had no proper access to the retail market.
In 2014, Njonjo, together with Grant Brook, an American from the Texas ranches, founded Twiga Foods with the sole purpose of providing high-quality food items at affordable prices across African cities. Using mobile technology, the duo set out to create a low-cost but efficient supply chain that would prove beneficial to the vendors and farmers who were always holding the short end of the stick.
Today, Twiga Foods has more than 17,000 farmers and about 8,000 vendors on its platform. Last week, the company signed a distribution deal with Jumia to deliver fresh and processed food to the homes in a move that will cut the price of fresh produce by 50 per cent. Njonjo, Twiga Foods chief executive officer, tells us how the firm continues to transform the local food industry.
While Covid-19 pandemic is regrettable, what opportunities does the current global situation present to farmers countrywide?
Even during the worst phase of this pandemic, people will still need food. Farmers countrywide can use this opportunity to scale up their production and look for sustainable market opportunities. That is why Twiga Foods chose to provide access to such markets through contract farming.
Going by current demands, what fast-maturing food items can they grow?
Farmers who grow fast-maturing variants of staples like potatoes, leafy vegetables, beans, onions and tomatoes are almost assured of demand. This is based on our experience.
What are the advantages of farmers negotiating with groups like Twiga Foods rather than going directly to vendors?
Farmers will reduce or even eliminate the cost of reaching the market, in this case multiple vendors. It also reduces the number of players in the value chain. Thus, from his farm to the kitchen, the farmer is assured of higher returns on his investment (RoI). For example, Twiga Foods has built a robust distribution system that efficiently serves the vendors through innovations like the online ordering system and use of mobile money for payments to farmers.
Farmers are usually at the mercy of middlemen since they lack the means to access markets directly. Can they still get the best deals for their produce?
Yes they can. They need to work with an aggregator platform like Twiga Foods that believes in a sustainable, mutually beneficial partnership. By entering into such contracts, they are assured of a reliable and long-term market for their produce. Such contracts limit the number of players in the value chain, assuring a fair, stable and transparent pricing mechanism. We have also partnered with a number of firms to ensure that its contracted farmers have access to best-in-class agronomy services and products, ensuring a better yield and profitability for the farmer.
A lot of food goes to waste due to poor storage facilities. How are you helping farmers improve food storage to avoid such waste?
It is estimated that between 30 and 50 per cent of fresh produce is lost through poor post-harvest processes. At Twiga Foods, we harvest and collect produce the same day for safe and convenient storage at our modern depots and warehouses. At the farm level, we are continuously working with farmers to come up with affordable and sustainable storage options which we will be unveiling in the next few months.
How can your firm work with farmers to prepare them for disruptions such as Covid-19 pandemic and others that may emerge?
This will be through working closely with the farmers, anticipating potential disruptions, either from a post-harvest or farm input standpoint and then developing appropriate risk mitigation plans.
What are some of the key lessons that this pandemic has taught you regarding food security?
As a country, we do not have an abundance of rain fed agricultural land as our neighbours – Uganda and Tanzania – hence a need to develop irrigation capacity to ensure that we can be food secure. We can create thousands of additional jobs if we replace the food imports from our neighbours with our own local production.
Safety is a key concern to every person right now. How are you addressing the issue of food safety?
We work with contracted farmers who are implementing global GAPs – good agricultural practices – and standards throughout their production processes. Our plan is to ensure that all the food we source is Global Gap Certified by March of 2021. This will be through a project that we are working on in collaboration with the International Finance Corporation.
You have been investing heavily on digital innovations. How are farmers embracing such innovations?
They are excited about these innovations because they bring demonstrable return on investment models to their operations. The innovations also present efficiency in accessing market information like pricing. They also provide transparent and fair platform for transacting and receiving payments for their supplies. Through mobile platforms, farmers are paid within 48 hours of collection, providing them with increased income visibility and better financial planning.
How have such innovations come in handy now that there is little human interaction in the whole supply chain?
Interestingly, they have enabled us to continue with business as usual despite the limitations on human interaction brought about by the pandemic and containment measures being implemented by the national and county governments.
Everyone is now talking of the "new normal." What will this be for Twiga Foods?
It means that some of our key end-user customers like hotels and restaurants may continue to operate below capacity. Human interaction will remain limited in the foreseeable future. As a technology-based business to business food distribution platform, we believe we are better tooled and more adaptive to operate within the context of the "new normal" in building a fair and reliable markets for farmers, food processors and retailers. We believe the innovations we have pioneered will outlive the pandemic.