Cushioning small scale horticultural farmers against Covid-19 pandemic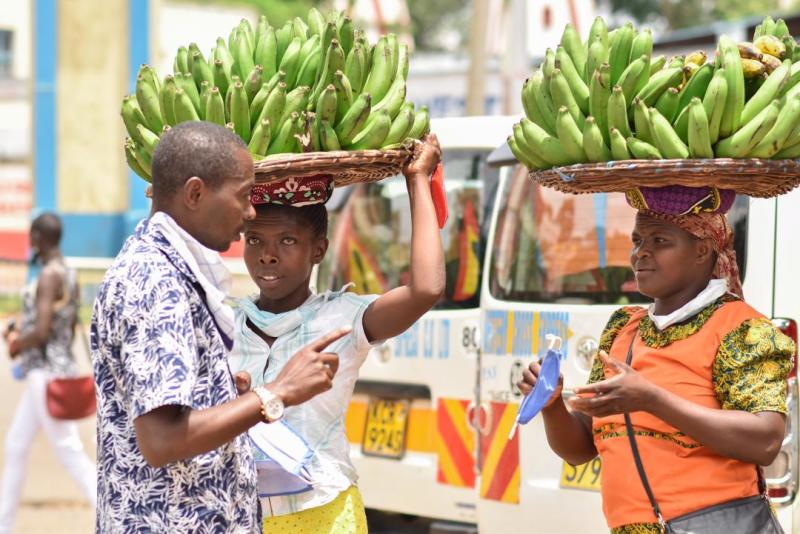 Both small scale businesses and farms which are the backbone of Kenya's economy have been adversely affected by the Covid-19 pandemic.
With the partial lockdown between the Nairobi Metropolitan regions and the rest of Kenya, the demand of farm produce has deteriorated. Consequently, farmers have been left with no other option than to drop their jembes with infections numbers climbing towards the 200th mark.
Fresh produce production in Kenya is evidently standing the test of time.
Lamech Kabuti founder of Victorious Farm in Murang'a County is a ray of hope to horticulture farmers. Specialising in seedlings propagation of horticultural crops, Lamech is braving the harsh reality by dropping the price of seedlings by half.
"It would be awkward to pretend to be caring while doing nothing to help cushion fellow farmers by lowering the cost of my products in order to encourage them not to shy away from farming." Says the 24-year-old farmer.
Only recently horticulture farming was worthwhile until the corona virus reared its ugly head upon the world.
Farms and fresh food markets were a beehive of activity and social distancing was unfamiliar to many. Fred Munene, an agronomist, recalls the price of seedlings of horticulture crops.
"Hybrid open field tomatoes varieties were going for Sh4 to Sh6 and greenhouse varieties at between Sh10 to Sh15. The pandemic has really affected farmers in all areas from growing to marketing," says the agronomist.
Lamech's profit margins drastically dropped by over 30 per cent.
"Before the pandemic, we were selling most of the seedlings at between Sh5 and Sh20 but decided to lower the price to between Sh3 and Sh10. We have thought about it carefully. Instead of closing the farm entirely, we would rather incur lower profit margins and drastically reduce on the costs of production," Lamech says.
To protect his workers against the Coronavirus, Lamech is also using the minimal profits to purchase sanitisers, hand washing equipment and face masks for use in his farm. His selfless ambition in lowering the price of the seedlings will enable farmers to make end meets during this critical times.
Want to get latest farming tips and videos?
Join Us