Lessons on farming during a health crisis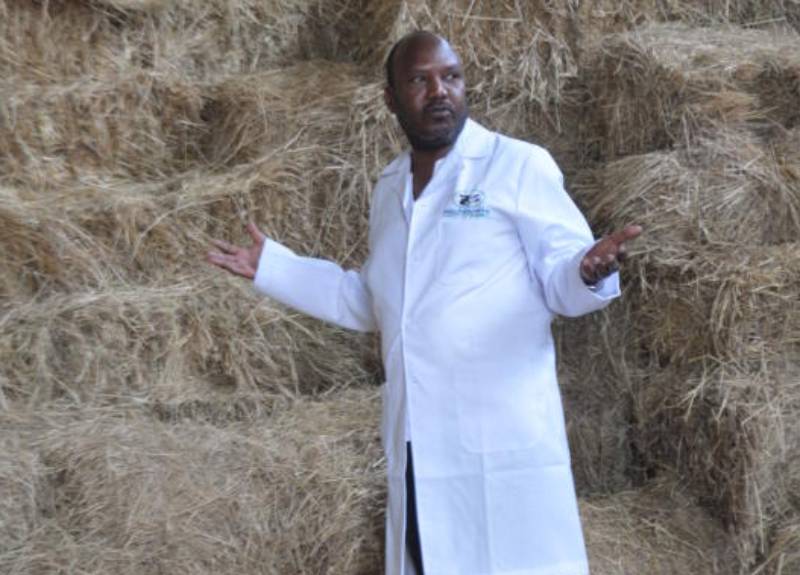 Four months ago an epidemic of the novel coronavirus (Covid-19) broke out in Wuhan, China.
Beginning this month, that epidemic became a pandemic by the World Health Organisation definition.
And two weeks ago, Kenya confirmed its first positive test – a returnee from United States who was entering via London.
That first confirmation set off a chain of events (largely driven by the need to arrest further spread of the virus) that culminated into a shutdown of our socio-economic way of life.
This week, on Wednesday, President Uhuru Kenyatta scaled up the shutdown a notch higher into a 7pm-5am curfew.
This has effectively slowed down work – means by which all of us earn a living.
And farming – being the backbone of the country's economy – is just beginning to feel the pinch.
From epidemiological studies of the most Covid-19 affected countries, the worst for Kenya is yet to come.
What would this mean to farmers? And how would farmers achieve production and find markets?
These are the million-dollar questions every farmer is seeking answers to.
While the situation is bleak, it is impossible that farming – unlike other industries – will suffer greatly. For one, people still need to eat.
Food comes from agriculture and the country will still need farmers working up the soil and the animals to feed the nation.
In a way, farmers are the warriors behind the scenes as Kenya deals with the coronavirus pandemic.
Smart Harvest speaks to several farmers and farming experts on how best to go about farming during the lockdown days. What can a farm or agricultural business do to prepare?
1. Reduce stock to match demand
Eugene Mbugua, proprietor of Bullocks Farm in Kajiado County.
Bullocks Farm runs and manages a feedlot. If you asked Dr Moses Olum, a vet, a feedlot is a farming system where animals are zero-grazed within a small space and fed on best food ratios to beef them up within the shortest time possible – often within three months.
"Feedlot meat is best quality beef world over. Feedlot meat has a desired characteristic called marbling – healthy intramuscular fat that muscle development," he says.
Bullocks Farm's sells primarily to premium customers – mostly meat processing suppliers and five-star hotels in the country.
"For us, the Covid-19 pandemic has hit us hard at the point of sale: our clients are no longer buying," Eugene says.
The lockdown has meant that outlets such as bars, restaurants, entertainment joints, hotels and affiliated franchises won't open or will be functioning at minimum.
Hence, many farmers like Eugene are either suffering losses from rotting goods – as farm produce is highly perishable – or by selling them cheaply.
As a result, Eugene says Bullock's farm is reducing stock, "to match the low demand."
Cutting stock means having less animals in the feedlot hence reducing costs related to attending to the livestock's needs.
"We spend about Sh4,000 to feed a stock of about 20 bulls per day. If we cut this number to maybe 5, we would only spend about Sh1,000."
Hence, a smaller stock, he says, lowers production costs and also matches the current demand. Hence the farmer won't make a loss even though total revenue will be greatly reduced.
2. Home delivery and cooperatives
On Tuesday this week, David Wachira, a horticulture organic farmer in Chaka, Nanyuki, closed down a food store in Nyeri where he sells most of wares.
"It is difficult to accept that this is our new reality," he says. "But I had to heed to the President's call for social distancing and close down because coronavirus is deadly."
David farms indigenous vegetables like amaranthus, kunde and saga. He also farms fruits like paw paws, tree tomatoes and passion fruits.
He is also a dairy farmer: boasting a production capacity of about 300 litres of milk per day.
"I owned a milk ATM in Nyeri. We would pasteurise the milk and dispense. We have closed down the ATM as well," he says.
To continue earning revenue – albeit in low quantities – David has resorted to home deliveries.
"We do so with utmost care for public health: we make sure we are clothed in protective gear and we do not have contact with clients when we deliver to homes," he says.
When he can he pasteurises the milk and distributes as he does with vegetables. But as of last week, David started taking his milk to a cooperative linked to a milk company.
"The milk surplus is a lot. The cooperative was willing to take the milk. Even though I make less with them but I don't have to pour off the milk and make losses," he says.
3. Buy inputs in bulk
Farmers are facing daunting planting seasons ahead as the world grapples with Covid-19.
This will be because of shortages of labour, seeds and fertilisers. Stores are closed. And some of these inputs are imported overseas.
With major supply chains disrupted, shortages for critical inputs loom.
This is what worries Onchuru Zakaria the most. Onchuru, a water melon and okra farmer in Kilifi County, is hoping to buy inputs in bulk.
"Just like the average household is stocking on food, I want to stock up on fertilisers, fungicides, pesticides and petrol – to run my drip irrigation system," he says.
Like Onchuru, Thomas Letangule, a dairy farmer in Kabarak, Nakuru, says his biggest worry is where he will buy dairy meal, mineral salt, maize jam and molasses to supplement the hay he feeds his livestock.
"We stocked up enough hay, but these others items are so important to the animal's nutrition and milk production," he says.
The vet shops and outlets for animal feeds are closed. Hence Letangule's worry.
Others like Eugene and David stocked up enough feed and inputs to last months and are not worried much on that front.
4. Dry and store perishable produce
Ruth Kamau, an export farmer, operates a farm in Kilimambogo, Thika.
"I grow and export chilli pepper," she says. "But right now I have stopped exporting because of Covid-19."
Chilli pepper, though an important additive in food, is not food itself.
"Right now – world over – people are more worried about food and not spices. That is one of the main reasons my business has been severely affected," she says.
The advantage – for a chilli farmer like Ruth – is that the crop can be dried and stored for use later.
Ruth says: "I do not really need to dispose my harvest. I am currently harvesting and drying the produce under a greenhouse – in such a way that I will be able to export it at a later date."
Do you have produce that can be processed (by drying or other less costly method) to maintain its use and efficacy and be sold later? This might be a good way to minimise losses during the lockdown.
5. Sell your wares online
Farm folk, it has been argued, are the least tech savvy. It is only now that David Wachira is considering moving his store online.
"I haven't done a feasibility study yet on selling online but it is something that I am greatly considering," he says.
An online market is diverse and wide in these times of over 60 per cent internet penetration in Kenya.
With tech companies such as Uber, Jumia, Sendy and Glovo currently operating profitably in Kenya, one wouldn't be so wrong to suggest that farmers move their wares online for greater visibility and to a bigger client pool.
6. Diversify your client base
Letangule produces an average 350 litres of milk per day.
Since the government announced the shutdown – and with it closed all institutions of learning – Letangule lost his biggest clients.
"We have a milk ATM at Mercy Njeri centre on the way to Nakuru town," he says. "But the demand at the ATM is about 100 litres a day."
That leaves him with a 250 litres surplus. Before the lockdown Letangule supplied milk to schools and institutions such as Kabarak University.
He also supplied to restaurants and hotels – business most affected by the lockdown.
"Now, I don't have a place to take my milk. Yet, I can't stop production too because the cows, being Friesians, have to eat and therefore have to produce milk," he says.
If the government does not provide farmers like Letangule with other avenues to trade their milk, he fears that huge losses may be on the way.
But for Eugene – and his staff at Bullocks Farm – this is the time for farmers to be a little bit ingenious.
"For us we are critically thinking about diversifying our client base. We sold our meet to the premium clients. But now they have closed shop and we have no customers to sell to. We are thinking about selling the meet to average households," he says.
Diversifying, he notes, may mean less profits. But the upside to that is that losses will be mitigated.
Temporarily stop outsourcing for third party services.
In their line of work, Bullocks farm have outsourced slaughter services. "This off course comes with great costs," Eugene says.
There are other scenarios where farmers seek third party services to get work done.
According to Eugene, to cut on processing costs, the farm has had to do away with third party slaughter services.
"We are now slaughtering by ourselves. It is more work for us but because we need to cut on costs it is one of the measures we have resorted to," he says.
Third party services which the farmer can take upon themselves to do are one way of cutting costs in these uncertain times, he argues.
Want to get latest farming tips and videos?
Join Us