Small scale farmers to embrace solar energy for irrigation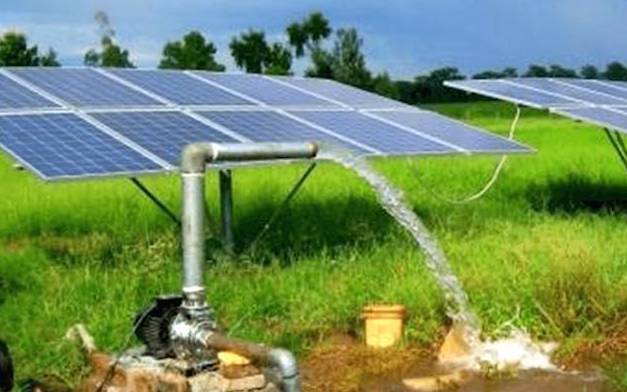 Two firms have penned a deal to increase the productivity of small scale, local farmers, by providing solar water technology for irrigation of crops.
The pact is between regional solar energy firm Redavia and an agro-processing company Exotic EPZ.
"This new deal will support our cost-efficient renewable energy under a flexible contract, thus enabling us to reduce costs and increase operational flexibility, "said Exotic EPZ Limited, Managing Director Jane Maigua.
It is a partnership that targets to bridge the gap created by the lack of enough water leading to lower harvests.
"When you look at the Sub Saharan Africa, it's estimated that 95 per cent of farmed land rely on seasonal rains for agriculture hence the productivity on these farms can be particularly low, resulting in food insecurity and poverty for many of the subsistence and smallholder farmers, "stated Redavia CEO Erwin Spolders.
Spolders said that access to water is a problem and is time-consuming, making households to spend more time in it. This he said affected their productivity.
"Women are most affected as they need to travel long distances to bring back the water, an often dangerous journey and meaning they spend long periods away from the family home. The use of solar technology to address these issues has numerous environmental benefits," he stated.
He also added that their entrance into Kenya's solar energy market will further open a widow for alternative power for local manufactures.
Data from the Ministry of Agriculture, Livestock and Fisheries indicates that most farms are mostly located in rural communities that are off-grid or have weak grid connection, a solar water pumping system can be the answer to these families' household and agricultural needs.
Ms Maigua opines that "Small scale farmers across Kenya are the major economic driver and will continue to be a key source of development for the future.
The UN FAO report estimates that 58.8 per cent of the total Sub-Saharan workforce was in agriculture with 63.6 per cent of the population being in rural areas. This report further reveals that the sector directly employs about 175 million people in smallholder agriculture. Around 70 per cent of smallholders are female.
This new pact comes at a time when the impact of climate change has hit hard on farmers across the continent which has resulted into uncertain rainfall, water shortages and rising temperatures. All of this impacts on food production and reduces crop yields.
According to Spolders, the climate change issue is not just felt in Africa alone.
"The Climate Change is not just an African problem but a global one and it is time for the continent to embrace irrigation farming by ensuring that they tap into the solar powered technology that will enhance food productivity," she stated.
"This can be done through Public Private Partnership and this will help small scale farmers across the continent can actually benefit from their farming activities."
Want to get latest farming tips and videos?
Join Us