Insect nets can control locust invasion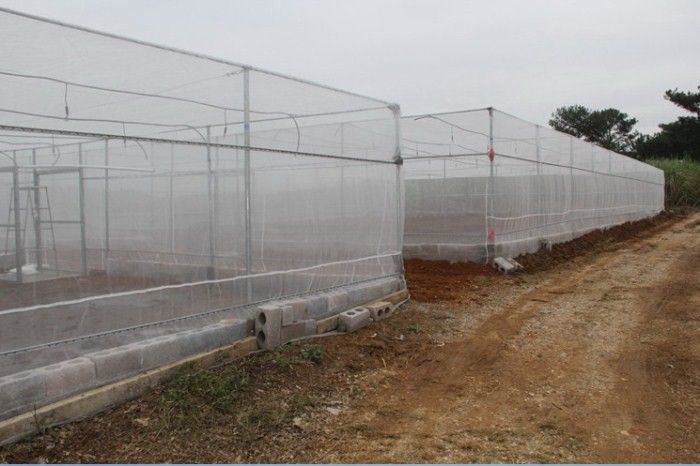 The continued locust invasion has left farmers and pastoralist living around the horn of Africa. The climatic and ecological conditions in some parts of Kenya are at the highest risk of new swarm invasion. Cynthia Waitiri a sales agronomist at Transglobal Distributors Ltd has asked farmers to purchase and install white insect nets on their farms to control locust invasion. This comes as a relief to farmers who are suffering severely from the locust invasion crisis.
Rains
The continued rainfall experienced across the country, farmers need to be armed with the necessary gears to protect their crops from the locusts.
The insect breed in moist soils and the continued rainfall makes it favourable for the insects to continue breeding and spreading.
Farmers need to be ready as this will cause huge destruction since the locusts have been laying eggs. The laid eggs are expected to hatch between March and April which will cause massive crop destruction if not acted upon.
This calls for farmers to be ready for the second invasion by purchasing the nets that can prevent their crops from being destroyed.
Cynthia Waitiri said that they are currently selling zero four and zero nine white insects nets to farmers.
The insect nets
"Zero four white insect nets have small holes and are fit for small leaves crops like tomatoes and cucumbers while zero nine are fit for large leaves crop cabbages and kales," said Waitiri.
Scientists from KARLO, Egerton University and ICIPE concur that the nets can offer a cost-effective control of destructive insects like birds, snails, flies, caterpillars and locusts.
Farmers are instructed to purchase the zero four nets which will keep the locusts away and allow air circulation to discourage fungal diseases.
The nets are financially affordable and can reduce the use of pesticides by 80 per cent.
Installing the nets
Farmers are asked to ensure they set the nets depending on the crops maximum heights to create space for growing plants and leave no room for pests to enter.
Want to get latest farming tips and videos?
Join Us