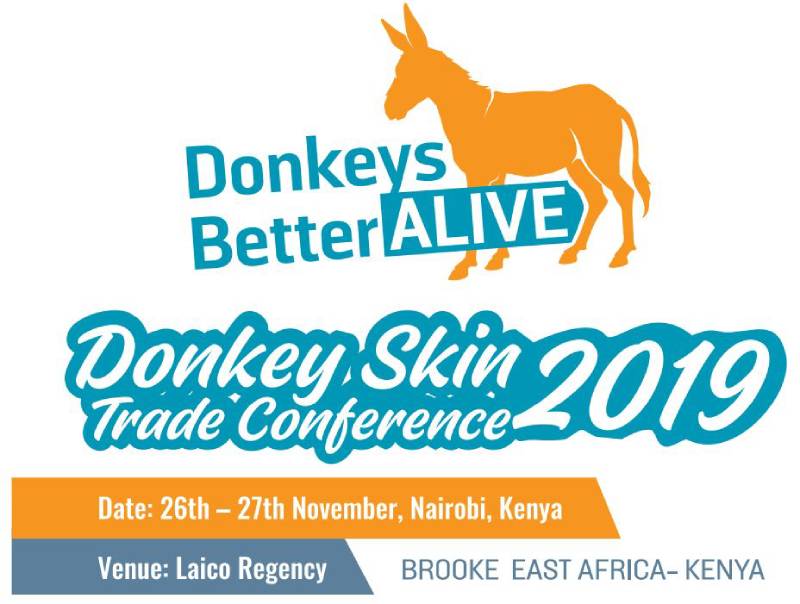 The Intergovernmental Authority on Development IGAD in collaboration with Brooke East Africa is hosting the Donkey Skin trade conference 2019, on Tuesday 26th and Wednesday 27thst LAICO Regency Nairobi.
The conference will discuss some worrying statistics in terms of donkey population offtake which according to Kenya Agricultural Livestock Organisation KALRO indicates 2022, the donkey population in Kenya will likely be extinct if the trade continues.
The conference is convened to facilitate a dialogue, debate, and awareness about the short term and long term impacts of donkey skin trade on donkeys, owners, and nations resulting in resolutions and recommendations that will provide an entry point for banning the trade in donkey skins in the region through appropriate policy and legislative interventions.
Brooke is calling for a ban on the export of donkey skin and products from Kenya and a crackdown on cross-border smuggling of donkeys into Kenya.