Former athlete excels in breeding best dogs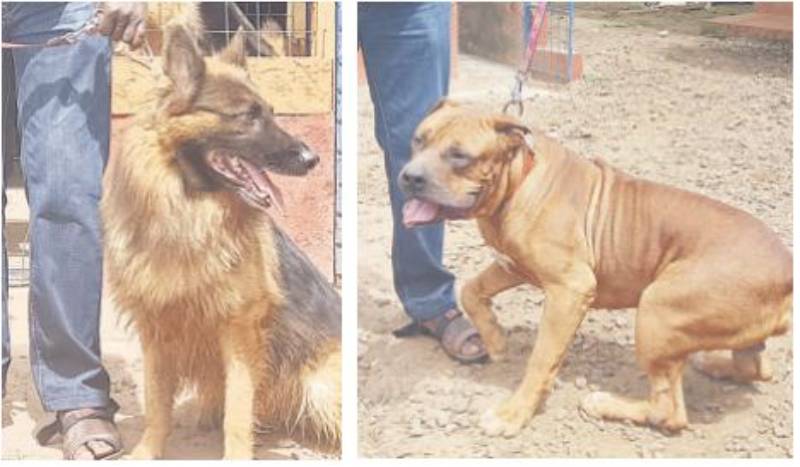 Jack Kabiga had a passion for man's best friend since was young. Little did he know the same passion would lead him to a booming business later in life. He started with one dog in his compound, a German Shepherd, and was amazed by how the friendly creature turned up to be a tough security agent.
The dog would alert him of any suspicious movements outside his gate and would not allow anyone apart from the family members inside the gate. It then dawned on him he was more secure with the pet than with a watchman.
He added another member of the dog and focused on training them. The basic training was identifying all the family members and intruders as well plus defense and attack mechanisms. He then went a step ahead in his search to o­ffer the best treatment to his dogs which had now become an important part of his living. He engaged with vets and international trainers and breeders, therefore, gaining a lot of knowledge about the dogs.
People who happened to visit him admired the capability of his dogs and sought his help in acquiring the same. It then dawned on him that they were so many people outside there who would really require dogs as pets and for security.
An idea struck his conscience and off­ he started his journey of breeding dogs. It was not an easy job as he had to get a broader view of di­fferent dog breeds and their character to meet his clients' needs.
There are di­fferent dog breeds but Jack settled on German shepherd, Boer Bulls, Spitz. Some breeds are good in the security of construction sites, garages or isolated farms where there is minimal human traffic or at night.
Others are for household security where they need to be trained on obedience to interact well with family members and follow their commands whenever there are visitors, aggression and other coded communication when security is required and at night.
Jack says home dogs should be taught coded language only known to family members to avoid them to be commanded by intruders to aid their motives. By use of the secret language, dogs are able to know when to attack, when to allow a person in, when to be friendly etc.
"We breed dogs and train them to play di­fferent roles or as per our client's specification," he said.
Because of this aspect, his clientele base grew day by day. He also advises his clients on how to maintain a good healthy dog. Good health in a dog is paramount due to it contact with family members or handlers.
"One should observe a good diet, cook and serve dogs food in a super hygienic way. Dogs should be fed a balanced diet and served in clean plates, not on the floor. Dogs should be vaccinated from when they are puppies and yearly on rabies. Each dog should have a health record card to show all the vaccines given and dates and any other treatment," he said.
"The kennels should be well built, moist free to avoid infections, and ensure good grooming to avoid pests' manifestation," says the retired top marathoner.
Currently, Jack has clients all over the country. He breeds dogs all year round and says apart from the business his passion for dogs remains. He is always learning new things and passing the same to his clients.
Want to get latest farming tips and videos?
Join Us