How farmers are using data to save time, raise returns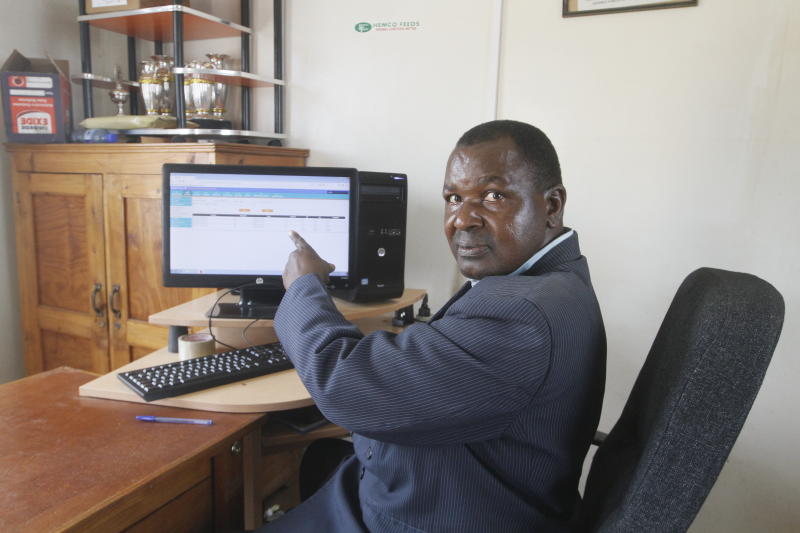 Through an application installed on a computer, they are able to organise their information and easily go through the huge volumes of data that they process daily.
Joseph Nzioka, manager of Masii Farmer's cooperative in Machakos, calls the season when they would manually take their records as: "The horrible Times".
He recalls the frustrated look on the farmers' faces as they waited in queues for information on how much milk they had supplied to be tabulated so that they can get payment.
"We were always behind schedule. It would sometimes take weeks before we could pay individual farmers. We were trying everything we could but we were overwhelmed," he says.
With 600 members and an average 250 of them bringing milk daily, Nzioka says the stacks of piling files they had to go through every day was tedious, and they could sense the impatience and suspicion beginning to rise among members.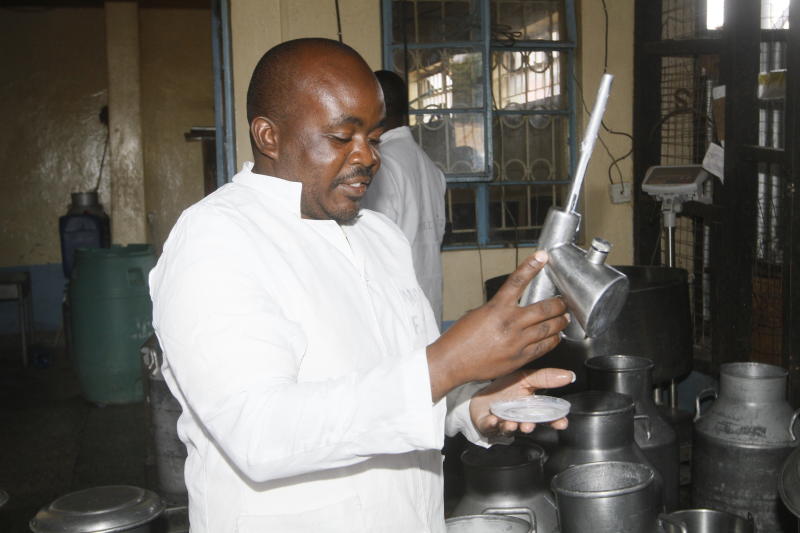 He admits that there are some farmers who abandoned the cooperative when the wait became too long. Some remained but kept whining. Yet others, like himself, held on to hope that they would someday find a solution. The cooperative was always reaching out for help, asking volunteers and young people within the team to step up and reduce the backlog that they could not seem to get rid of.
A few years ago, they got a solution. Through an application installed on a computer, they are able to organise their information and easily sort through the huge volumes of data that they process daily.
DairyWorks App was developed by Jomo Kenyatta University of Agriculture and Technology in partnership with Fonscom Systems Ltd, an Information Technology firm. The app is a farmers' information management system that helps agricultural cooperatives manage their accounts, membership details, and production records.
"Processing farmers' payments by hand every end-month is time-consuming especially for cooperatives with many members. Paper transactions can be difficult to trace, leading to complaints from farmers and, in some cases, a feeling of being cheated," says David Biaru, one of the assistant researchers who spearheaded the project.
Hellen Nzioki, a farmer in Masii, Machokos, who supplies milk to the cooperative says she has noticed an improvement in how fast their payment is processed, and how easy it is to access other facilities such as loans.
"Initially, we would make applications and wait for months before we got feedback about our requests. We would also have to wait much longer for our pay to be processed, and for us who had families waiting, it was frustrating," she says.
Her entry into farming was marked by many ups and downs. The first cow she bought died, plunging her dream of becoming a dairy farmer into uncertainty. She picked up and bought other cows. In no time, she realised she had an excess supply of milk with no market.
"I approached the cooperative and was glad that they could buy the milk from me, but it was a bit frustrating having to wait for the pay," she says. She adds that she would sometimes have to reach out to other credit facilities as she waited for her payment to be processed.
Joseph Nzioka explains that when JKUAT approached them with the app, they were enthusiastic and ready for anything that was promising to lessen the load.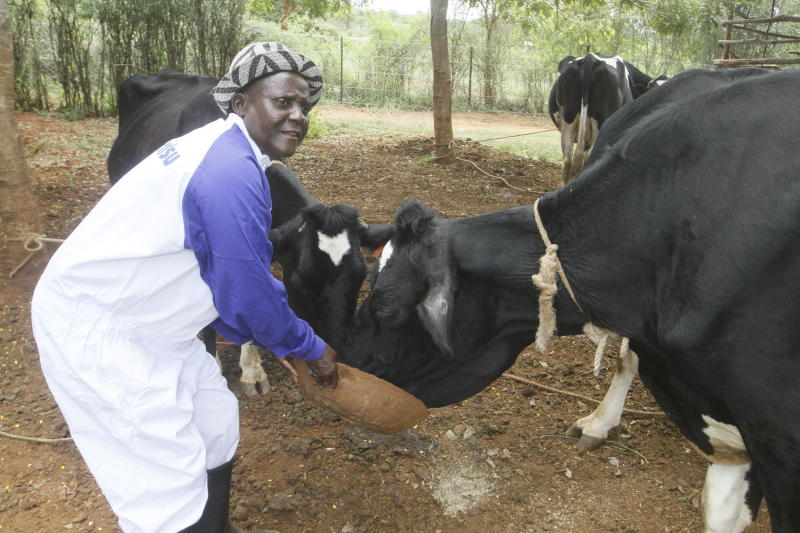 Joseph Mutinda, the chairman of the cooperative says most cooperatives around the country struggle with how to establish a system that will make handling the information they have on the farmers.
"Every day, you work with different information. You have to record what each farmer is bringing, the dates they have brought their produce and the quantities. Sometimes they come almost at the same time, and they have perishable items. You should have a faster system," he says.
Nzioka says when they first got the app, it took them two weeks to understand how it works. He says the researchers trained them on how to input and analyse the data within the system. The app helps them in synchronising information on how much milk the farmers have delivered within a certain period.
He says DairyWorks app detects any sign of duplication of information. It also allows for the creation of mini files that have information on individual farmers and their progress, and it can be accessed in a single click.
He adds that ever since they got efficient in their dealings, they have had many people, including youth reaching out to supply them with milk.
"Word went round that we have changed ways and we pay our farmers by the second day of the month. People want to know how we do it. The secret is in the app," he says.
The cooperative says that on a good day, they can get up to 3,000 litres of milk and they supply to neighbouring counties. They also have a shop where they sell yoghurt and are planning to venture into more value-added products such as ghee and butter.
Want to get latest farming tips and videos?
Join Us