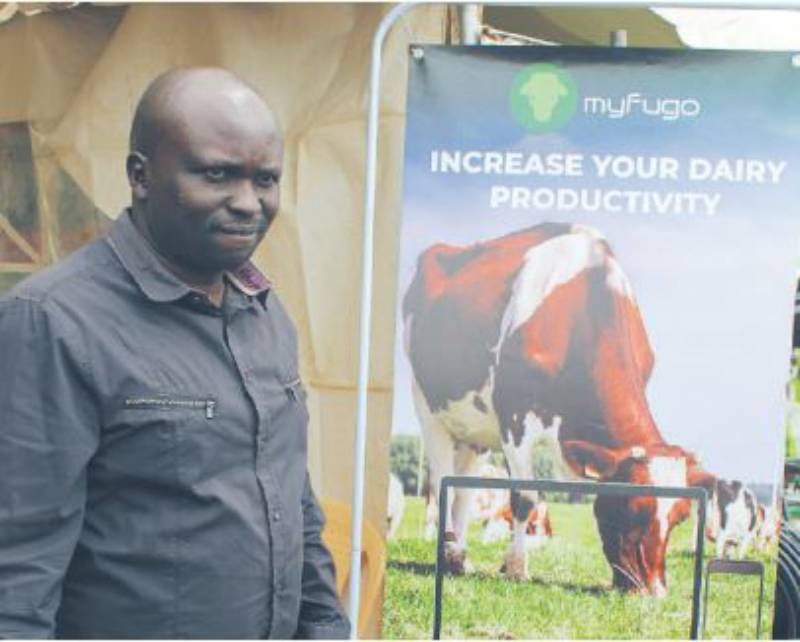 A farmer can now detect when their animals are on heat while away from home as technology comes closer home.
This is unlike before when one had to keep watch or hire someone to observe the animal for heat signs and take appropriate action when detected.
According to MyFugo CEO, Allan Tollo, there is now an ingenious method of detecting heat in animals through the use of the smart cow collar.
The gadget is put on the cow's neck and has a special sensor that is able to detect when the cow is on heat.
"So this comes to you automatically when you are away on Safari wherever you are. If you are not on a smart phone (if on a Kabambe) it will come as an SMS while on an App it will come in terms of a dashboard notification," he said.
This helps in reducing the calving intervals. When the days are reduced then the farmer is assured of having more milk, revenue and definitely another calf, says Tollo.
Other than heat detection, farmers are also able to keep digital record using a MyFugo application on phone, laptop, tablet or a computer provided it has internet.
The app is greatly helping dairy farmers increase their productivity, says Tollo.
The farmer can easily access the app through smart phone, computer or even the other phones popularly known as Kabambe by using a USSD.