Dairy farmers targeted in fresh push to cut carbon emissions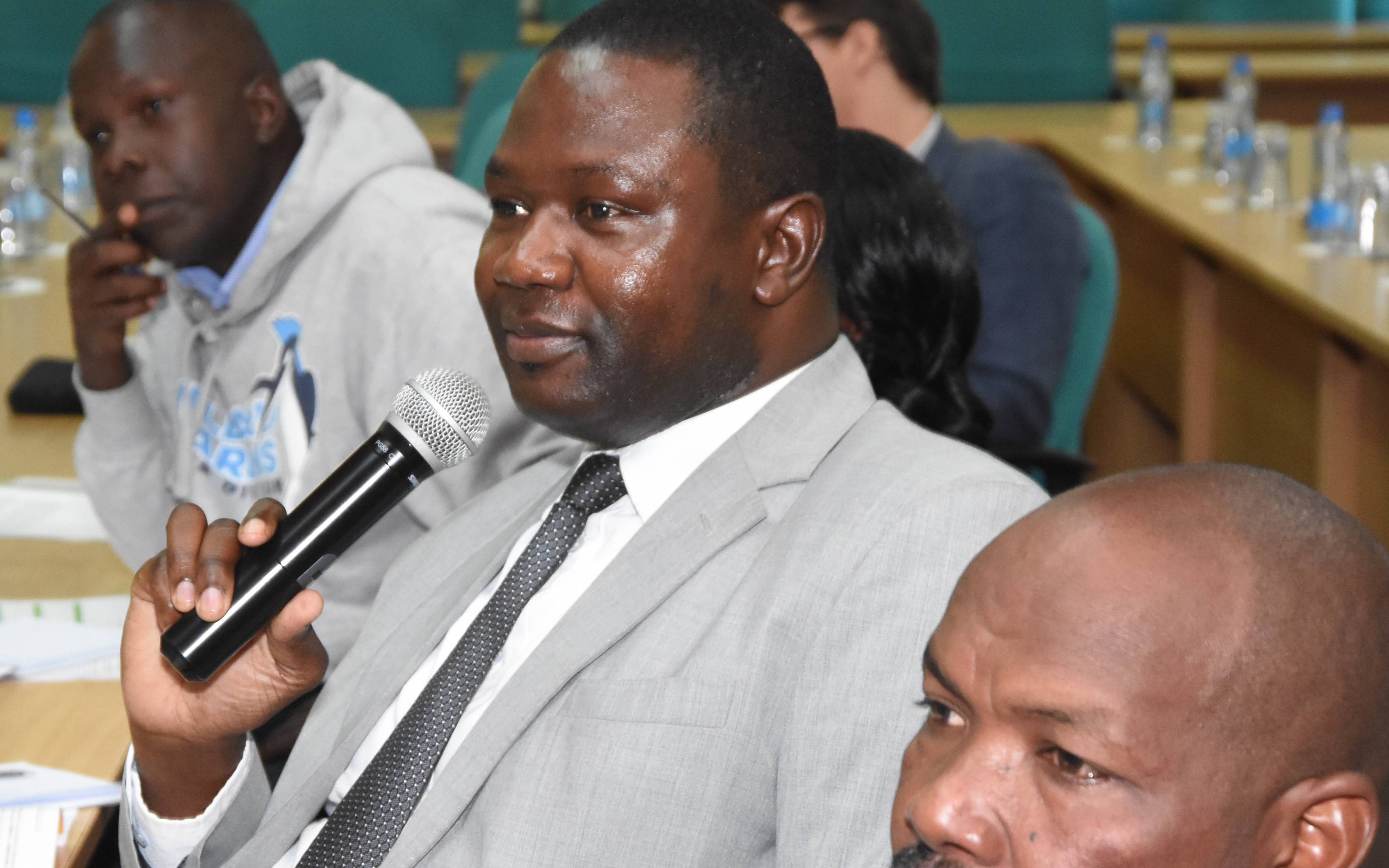 An initiative targeting to sensitise dairy farmers on the need to improve farm practices to cut down on greenhouse gas emissions has begun in earnest.
Researches have shown that the sector is a key contributor to climate change responsible for 65 per cent of greenhouse gas emissions in Sub-Saharan Africa.
A partnership between the African Centre for Technology Studies (ACTs), the International Livestock Research Institute, Center for International Forestry Research and Wageningen University in the Netherlands now hopes to change this trend by championing low emission dairy development in Kenya.
With set targets, the initiative hopes to rope in every dairy stakeholder. Kenya has more than two million dairy farmers who rear about 4.3 million cattle under extensive, semi- intensive and intensive production systems.
"There lacks sufficient infrastructure that promotes low emissions in the dairy industry," admits Samuel Matoke, a senior Deputy Director in charge of Animal Resource Management at the Ministry of Agriculture, Livestock and Fisheries.
The sector employs a million people, while production stands at 5.2 billion litres of milk. Kenyans consume 110,000 litres of milk against the World Health Organisation recommendation of 220,000 litres of milk per annum.
At workshops organised by ACTS and partners in Bomet, Nandi and Muranga counties last week, experts called for enhanced partnerships between counties, the national government and farmers to push the low carbon emissions agenda.
Dr Joel Onyango of ACTS called for a shift in practices and policies to increase production through efficient use of feed, pasture, water and manure while ensuring low emissions and better economic returns.
"Incentive-based interventions that seek to reduce the climate impact of livestock in Kenya has been embraced by researchers and this allows them to analyse how market engagements and actors can be central in pursuing low emissions," said Dr Onyango.
He called for evidence-based policy making saying: "It is critical for initiatives to complement each other with the aid of localised data to support and plan to balance the different policy objectives."
ILRI's Dr Todd Crane said: "There is need for localised evidence on production as well as the environmental consequences which will be critical in the low emission dairy development."
He said Kenya has an organised formal sector compared to other countries in Africa, but approximately 85 per cent of the milk stays in the informal economy.
Research shows efforts by different stakeholders to mitigate against climate change while still meeting the nutritional food security in the dairy sector are gradually paying off.
Prof Sietze Vellema from Wageningen University in the Netherlands reiterated the importance of understanding the dairy sector's challenges while seeking sustainable solutions.
"Inclusive sustainable intensification in the dairy sector must take care of diversity of scale of production, food security and environmental effects as there are multiple pathways that may contribute to low emission dairy development in Kenya," said Prof Vellema.
A recent Food and Agricultural report shows challenges in the dairy sector are compounded by ambiguities in policies and regulation made worse by minimal stakeholder involvement.
The report says most actors in the dairy sector are not aware of the relationship between their activities and the environment.
Dairy farming is the single largest sub sector of agriculture in Kenya which contributes 14 per cent of GDP with an annual growth rate of 4.1 per cent.
Globally, there are environmental concerns about dairy production that include impacts on air, climate, land, soil, water and biodiversity while human activities exacerbate pollution that increase Greenhouse gas emissions from livestock.
Climate change remains a threat to agricultural productivity. The Intergovernmental Panel on Climate Change has warned that by mid-century, more than a billion people would face water shortage and hunger, including 600 million in Africa alone.
In Kenya, the government hopes to use the National Climate Change Response Strategy to initiate adaptation in vulnerable regions including the arid and semi-arid zones. The strategy enlists action plans Kenya will take towards adapting to climate change.
Want to get latest farming tips and videos?
Join Us