Agribusiness firms awarded in first of a kind fete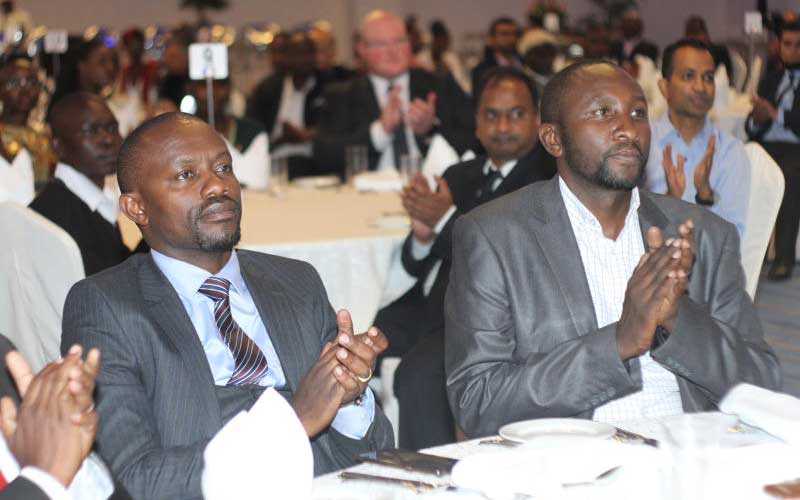 Unga Farm Care East Africa dominated the Agribusiness Excellence Awards 2019 on Friday.
The Agribusiness Excellence Awards is the first of its kind in the country.
The event which recognised all players that have contributed significantly in various levels of the agribusiness value chain was organised by Remington Africa in partnership with Standard Media Group through the Farm Kenya Initiative.
During the awards, food safety dominated the speeches.
Unga Farm Care East Africa scooped 15 award various awards in both human and animal nutrition in an event sponsored by the Standard Group PLC, Chasing Mavericks and Remington Africa.
Among the awards won by Unga Farm Care East Africa include Afya Bora Maziwa as the most preferred dairy mineral lick brand of the year, Afya Bora Stock lick as the most preferred beef mineral lick brand of the year and Champion Milking Salve as the Most preferred milking salve of the year.
Speaking after winning the awards, Unga Holdings Marketing Manager Vincent Gitau said the awards won by his employer were a testimony to the support the company receives from the consumers.
"The awards are a great motivation that will make us continue producing nutritional feeds for both animals and humans of high quality," he said.
He says it was an indication that they produce brands that are required by the market.
Speaking at the event, Mr Orlando Lyomu, CEO Standard Group PLC said now an annual event exists to recognise and award exemplary players making great contributions towards the growth and development of Kenya's agribusiness sector.
Mr Lyomu explained that the role of the media in agribusiness was crucial because they provide information on crop variety and accurate market information, among others in the entire value chain.
"People end up with bumper harvest but a lot of it is wasted due to lack of markets. People do not know where to market their products," he said.
Mr Orlando continued: "It is contradictory that we are throwing away food because of lack of access to markets and in other parts of the country we have people dying of hunger."
As a media company, he said, the Standard Group will provide a platform for policy advocacy which will entail forging partnerships.
He revealed Standard Group has launched various platform including KTN Farmers TV, Smart Harvest, and Maisha Kilimo show aired on Radio Maisha, all providing information on agribusiness.
He said there was need for partnerships that will drive a successful agenda of agribusiness in the country
The PS in the State Department in the Ministry of Agriculture, Professor Hammadi Boga, lauded the event as a landmark that had set the benchmark for excellence in Kenya's agribusiness industry by providing a voice for individuals and organisations that play a significant role in the growth and development of East Africa's Agribusiness
"The awards without doubt will create a positive competition spirit in the industry, which is a motivation we all need sometimes," he said.
He insisted on food safety. He explained: "Safe food contributes to a healthy workforce, economic prosperity, boosting agriculture, market access, tourism and sustainable development."
The PS regretted that about 91 per cent of Kenya's marketed agricultural produce was sold in either raw or semi-processed form minimising the potential profits yet, agribusiness development through value addition and market access has great potential for wealth creation and income generation towards poverty reduction.
"Currently, the country generates about Sh130 billion from agro-processing and value addition, making it the largest sub-sector contributor to the manufacturing sector," he said.
Professor Boga said there was a need for partnerships between government and private sector to drive agribusiness forward and create economic growth.
The CEO of Kenya Agribusiness and Agroindustry Alliance Lucy Muchoki, C said that the first agenda in agribusiness is food security.
To her, even as people compete in agribusiness, all the stakeholders must ensure that food is secure, and the population must be eating healthy foods.
"Food safety is important because we are currently losing many people as a result of food contamination. We should be talking to food safety and sustainability," she said.
She said it should not just be safety for exports production but also for local people.
Awards
In agrochemicals, Osho Chemical Industries Limited dominated, winning with Mistress 72 as the most preferred fungicide brand of the year, Nimbecidine with nematicide brand and Alpha Degree insecticide brand. A Flair 50 by East African Business Company won herbicide brand.
In Chemicals, Thabiti Fertiliser from Elgon Kenya Ltd won (synthetic) and Wuxal Macromix by Bayer East Africa (Foliar),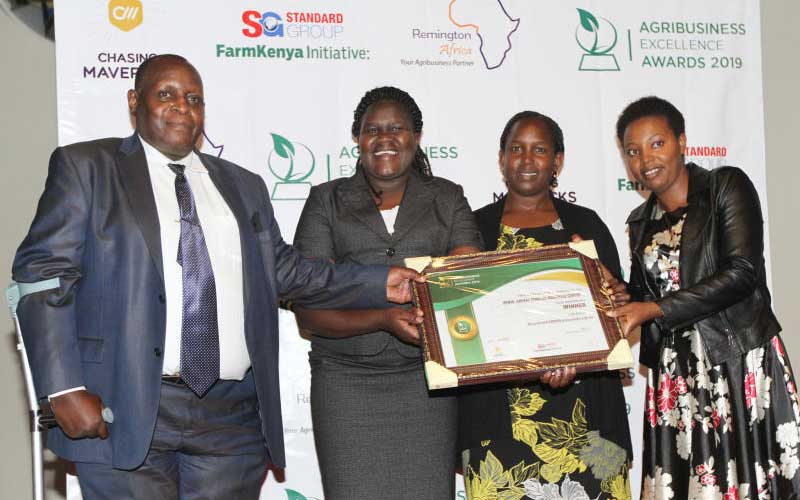 In Animal health category, Afya Bora Maziwa won most preferred dairy mineral lick, Afya Bora Stock Lick (Beef mineral lick), Champion Milking Salve (Milking salve), Sprayvo Milk Replacer (Milk replace brand) Fugo Dairy Meal (Dairy meal brand), Pembe Poultry Feeds (Poultry feeds brand) Fugo Pigs Feeds (Pig feeds brand) Pembe Calf Early Weaner Pellets (Calf winner pellets brand), Afya Bora Ready Block (Mineral block) and Kenya Animal Genetics Resources Centre won in the AI genetics service provider of the year.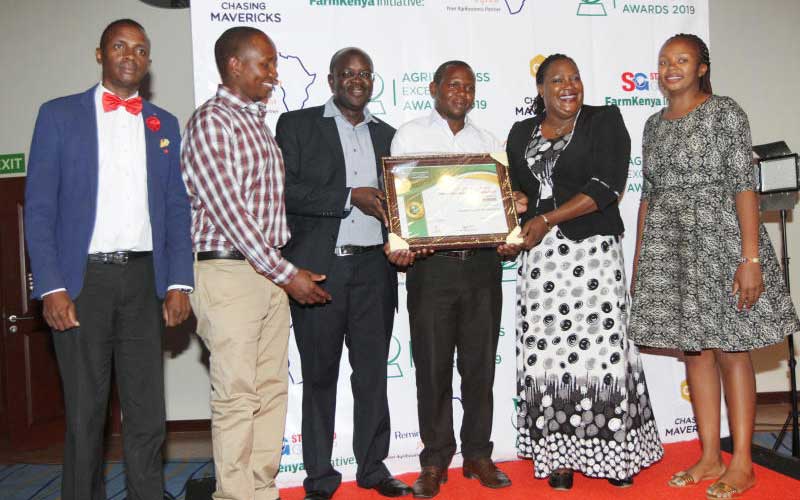 Want to get latest farming tips and videos?
Join Us