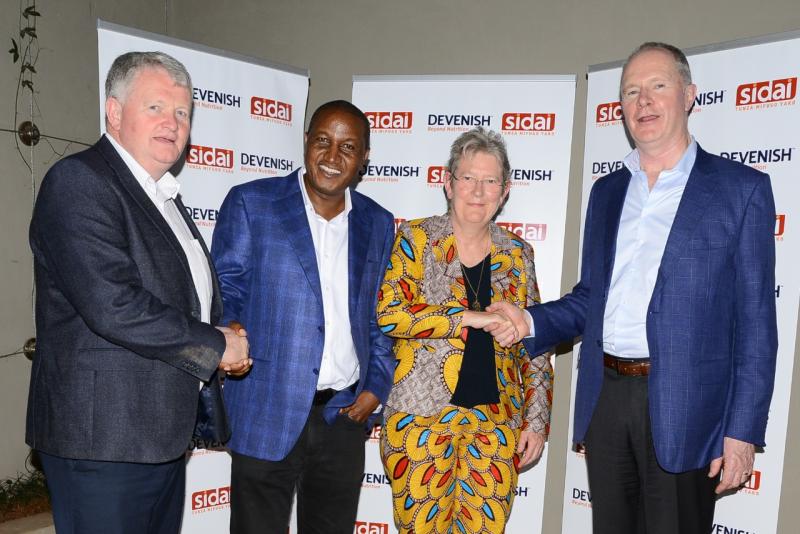 Kenyan company, Sidai Africa Ltd, has secured a Sh225 million investment from global agri-technology company, Devenish Nutrition.
Sidai Africa Ltd supplies crop and livestock products and services to farmers with a unique 'last-mile' delivery service model which enables the company reach farmers in some of the country's most remote areas.
In Africa, up to a quarter of livestock die annually due to preventable diseases. By improving access to livestock products and services, Sidai helps farmers keep their herds healthy, which in turn increases incomes and financial security.
The investment by Devenish will enable Sidai to further expand its distribution network, launch new products, and reach more farmers across Kenya. Anthony Wainaina Managing Director of Sidai says: "It is great that a company with Devenish's international reputation and experience is investing in Kenya's agriculture sector. I am delighted that Devenish has shown such confidence in Sidai's business model and shares our mission to enable the farming community in Kenya to produce food in a predictable and profitable way."
Founder of Sidai, Dr Christie Peacock explains: "Sidai was established in 2011 to help smallholder farmers and pastoralists farm more profitably and sustainably.
From a standing start, we've grown significantly over the past eight years and now have 11 company-managed stores, 87 franchisees and sell through a further 1,500 stockists. Sidai employs over 120 people and reaches over 300,000 farmers."