Why State banned use of raw manure on crops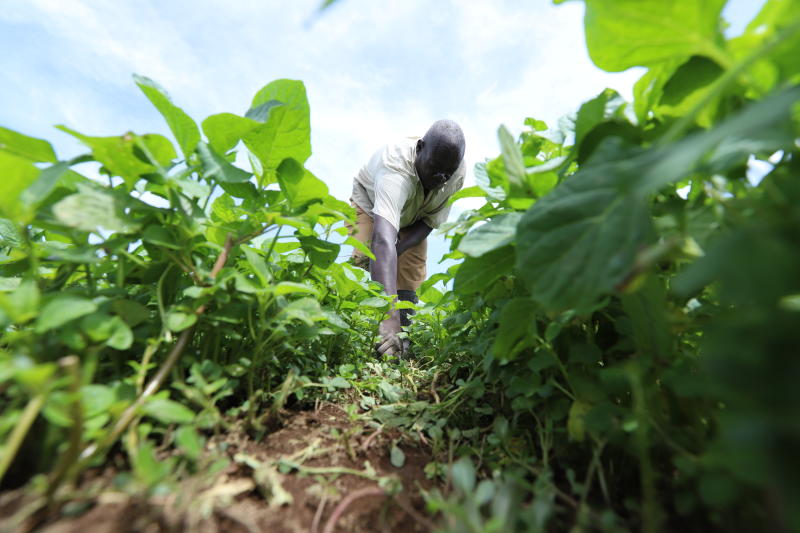 The proposed manure regulation has sent shock waves throughout the farming community with many asking if the drafters of the regulations knew anything about agriculture and farming.
Farmers feel that the regulations are meant to benefit the inorganic fertiliser multinationals.
What does the regulation say about manure? The crops (food crops) regulations, 2018 does not prohibit farmers from using manure. Section 30 (2) of the regulations states "a grower shall not use raw animal manure for the production of food crops".
The use of manure as a fertiliser in gardens dates back for centuries. Contrary to what farmers think, the regulation is specific on non-composted manure. Benefits of using manure as fertiliser are numerous.
Source of pathogens
Adding manure to soil improves the soil's texture and water-holding capacity. While improving the soil, manure also provides a slow and steady release of nutrients to the plant life growing in the soil.
Manure is also usually an inexpensive garden fertiliser, especially for gardeners who raise livestock. Manure is an organic material that can increase beneficial microorganisms in the garden soil. However, use of raw manure could have many far reaching effects.
Use of raw manure can be a source of pathogens such salmonella, listeria and E. coli.
The fresher the manure, the more of a chance it will be high in nitrogen and ammonia, which can burn plant roots and even inhibit seed germination. If the manure is from a plant-eating animal, it is probably also full of weed seeds, which will not be inhibited from sprouting. Proper composting will kill these bacteria, but steps must be taken to ensure that the manure gets hot enough for a sufficient time during composting. Storing manure in a pile will cause some death of disease-causing bacteria, but is not regarded as a reliable way to destroy them.
Application window
In addition to harmful bacteria and weed seeds, raw manures can contain high levels of nitrogen, ammonium and salts, which can harm and burn plants. The best way to avoid all these problems is to hot compost the manure before using it in the garden.
In order to properly kill off disease, weed seeds and neutralise excessive salt, nitrogen and ammonium levels, it is recommended that raw manure be composted for at least 15 days at a minimum, consistent temperature.
If you still want to make use of fresh manure, don't apply it after your garden has been planted. It is recommended that there should be an application window of 120 days prior to harvesting and eating any vegetable where the edible part comes in contact with the ground.
That includes anything grown below the ground such as beets, carrots potatoes etc. as well as anything sitting on the ground, like lettuce, spinach, and even vining crops like cucumbers and squash.
You can apply fresh manure up to 90 days for vegetables that are far enough away from the soil that nothing will splash up on them but err on the side of caution.
[The writer is an expert on sustainable agriculture]
Want to get latest farming tips and videos?
Join Us